Disclosure: I received product at no charge in exchange for my honest review.
Temperature are starting to dip down into the single digits and I'm so glad that I have these new Betsy Henna Boots in black from
Waldlaufer
. They are so cute and comfortable, and they keep my feet super warm! These 6" boots come up well past my ankles, so I'm protected from the winter cold even in blustery snow.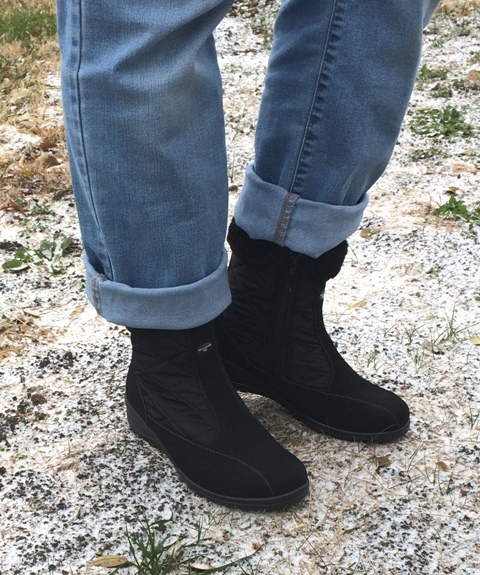 My
Betsy Henna Boots
are made of suede and a perla material, and I love the quilted detail. They feature a fuzzy wool interior that folds up and over the top of the boots. They are even 100% waterproof. There is also a bellows side zipper to make them easy to put on. They provide excellent support, whether I'm doing my farm chores or working the counter at my post office.
Most importantly, they are amazingly comfortable! They have a deep footbed, so if you want to insert orthotics inside there is plenty of room. The
Betsy Henna Boots
also have a perfectly balanced 1 1/4" heel with a traction sole to keep you walking in comfort no matter the weather. The fit is fabulous with either regular cotton socks or my thick winter socks.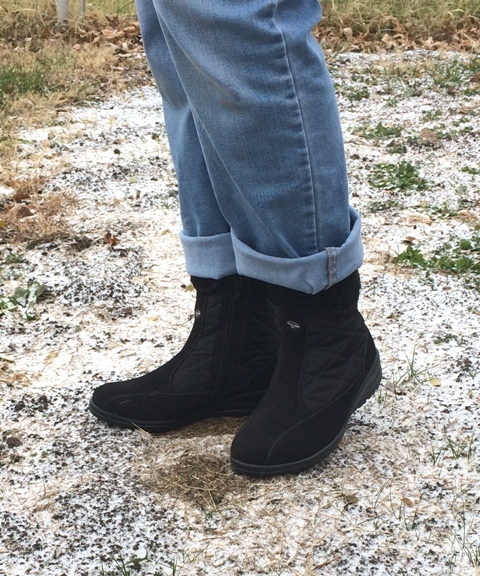 These winter boots go perfectly with jeans, slacks, leggings, dresses, and skirts. They are excellent for all day wear, whether you're holiday shopping, working on your feet, or doing outdoor chores on the coldest days. I've found they provide me with excellent footing on both snow and ice. I am absolutely delighted with my new
Betsy Henna Boots
from Waldlaufer!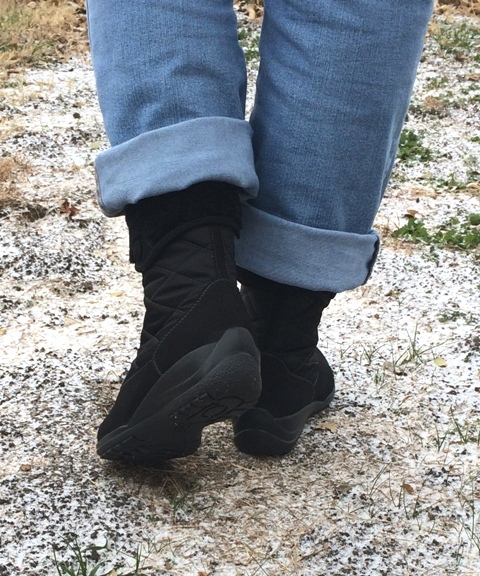 Waldlaufer has fabulous
winter boots
and shoes for both women and men. Check out their entire line of super fashionable and incredibly comfortable footwear for year-round comfort. I have several pairs of shoes and boots from Waldlaufer and I highly recommend them. Their shoes and boots are sturdy, long-lasting, and made of excellent high-quality materials that look and wear great!