Disclosure: I received product at no charge in exchange for my honest review. Post contains affiliate link.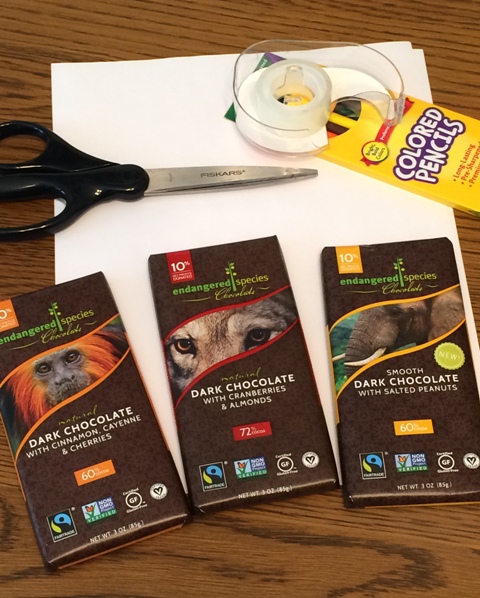 Here is a delicious idea for a fabulous holiday gift!
Endangered Species Chocolate Bars
and Chocolate Bites are vegan, kosher, non-GMO, Fair Trade, and gluten-free. Plus they donate 10% of annual profits to wildlife conservation groups! Wrap these bars up as holiday gifts with just a few simple supplies you already have around your house.
Cut a plain white piece of paper so that it wraps around the Endangered Species Chocolate Bar with just a slight overlap in the back. Using colored pencils, markers, crayons, or even construction paper to create holiday themed pictures or scenes in the middle part of the paper.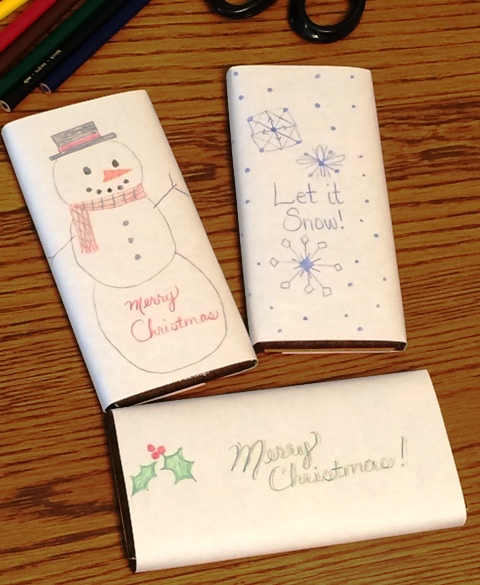 Then simply wrap each Endangered Species
Chocolate
Bar with your holiday wrap and they are ready for giving! I love giving gifts that also support an important cause (especially to help animals), and I love that Endangered Species Chocolate generously gives to support species, habitat, and humanity.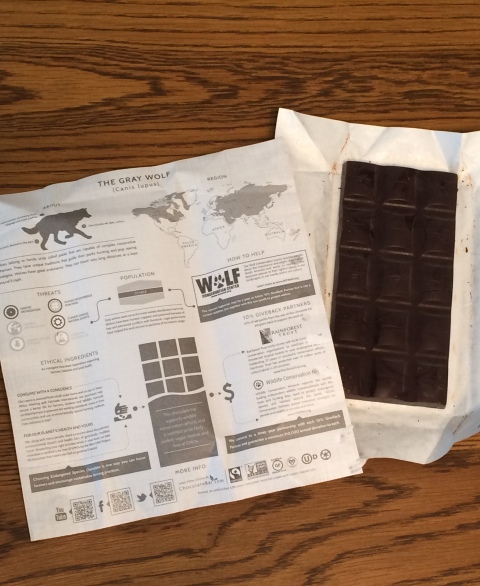 Inside each Endangered Species Chocolate Bar is information about different species of animals that are supported by sales profits. Learn about the animal, where they live, the threats to their species, and even information on how you can offer even more help to these animals.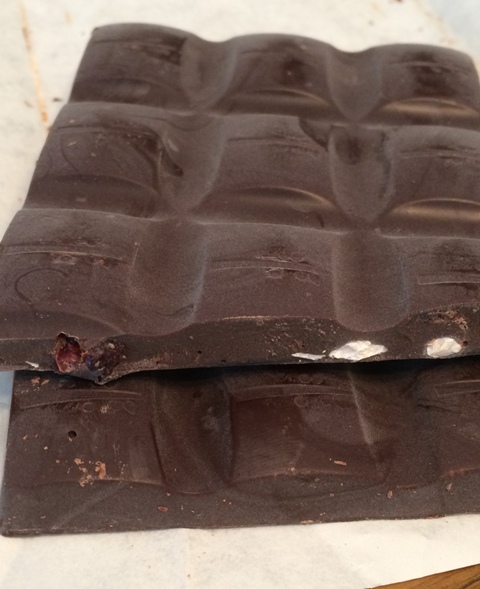 And, is the chocolate good? Oh my goodness, yes!!! Choose from Dark Chocolate with Caramel and Sea Salt, Dark Chocolate with Blackberry Sage, Milk Chocolate, Dark Chocolate with Hazelnut Toffee, Dark Chocolate with Cherries,
Dark Chocolate with Forest Mint
, and many other delicious treats.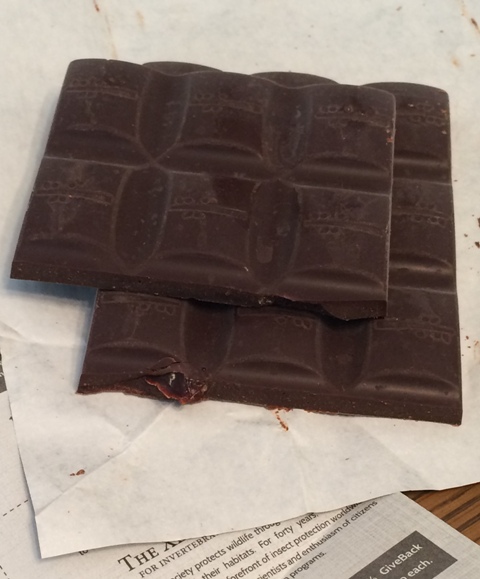 Some of the causes that Endangered Species Chocolate helps include: Rainforest Trust, Wildlife Conservation Network, African Wildlife Foundation, Xerces Society for Invertebrate Conservation, SEE Turtles, SEE the WILD, and Chimp Haven.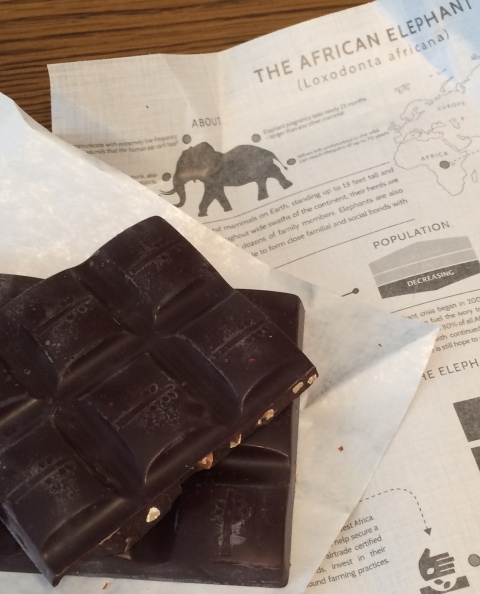 Holiday gifts with a purpose are a delight to give and to receive. Endangered Species Chocolate Bars are the perfect gift for friends and family, co-workers and bosses, kids' teachers, and don't forget to treat your mailman! Get kids in on the fun by letting them create chocolate bar covers for gifts for their friends and classmates, too.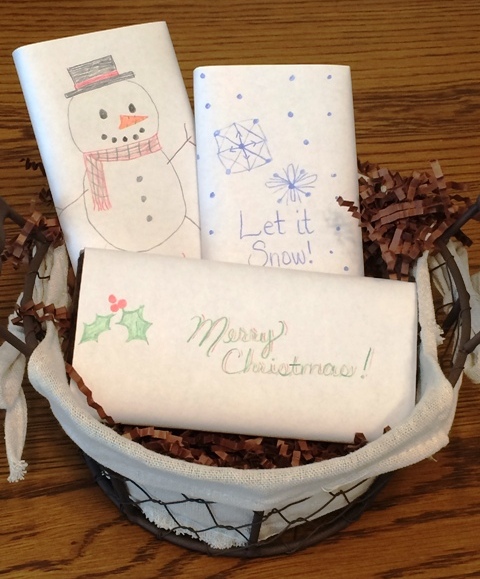 Endangered Species Chocolate at