Disclosure: I received product at no charge in exchange for my honest review.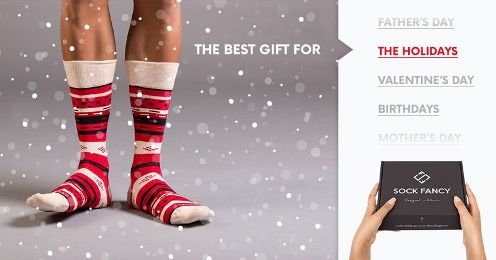 I love fun socks! Since I wear a uniform to work in the post office six days a week, socks are the only item I get to choose to wear. I love the patterns and designs from
Sock Fancy
for both men and women, and I have great news from them about the holidays!
Sock Fancy, the direct-to-consumer sock subscription company, is releasing a limited-edition holiday sock design in addition to brand new shipping options, allowing customers to schedule arrival dates for an extremely tailored gifting experience. Subscribers can expect custom packaging as well as an additional pair of the limited-edition holiday sock design featuring a modern nordic pattern, when they apply the promotional code. New this year, purchasers will be able to select a custom ship date, ensuring delivery within any window, personalizing every gifting need for celebrations throughout the holidays. Advanced shipping options will roll out November 1 and the holiday sock promotion will begin Friday, November 23 and run through the end of December or while supplies last.
I just received a sample package from
Sock Fancy
so I could try them out for myself. I received one pair of women's socks and one pair of men's socks. They arrived super fast, packaged perfectly in Sock Fancy packaging.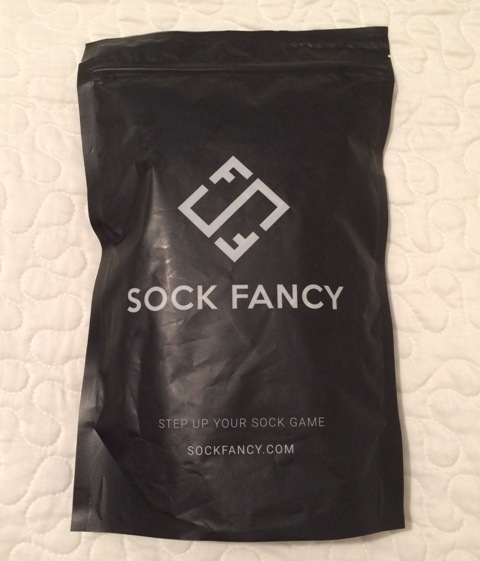 The women's socks I received are amazing! The colors are fun and exciting (you might even say - fancy!) and the quality is incredible. They fit me perfectly and since I have sensitive feet, I'm especially happy that they don't slip down my calves and don't bunch up in my shoes.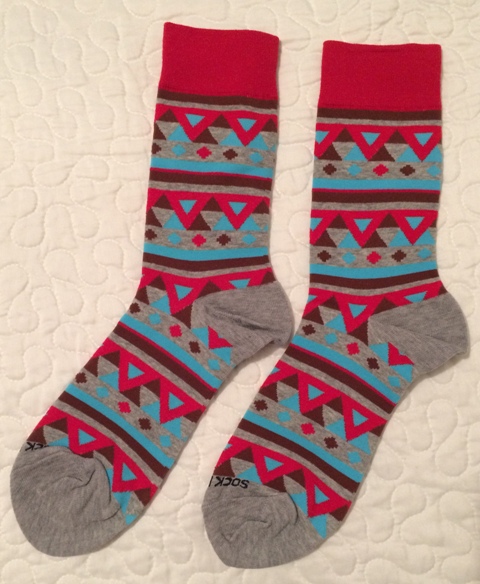 The men's socks look very professional to me, with a splash of fun design. I can totally imagine my husband wearing these with dress slacks to work in his office. He hates shopping, so a sock subscription service from Sock Fancy would be a perfect holiday gift idea for him.
With the new holiday sock patterns (and even a holiday shipping bag),
Sock Fancy
is ready to help you get your holiday in the bag. You won't have to brave the shopping mall, the awful traffic, or the icy roads. Just sit back with your eggnog and order everyone fancy socks this year!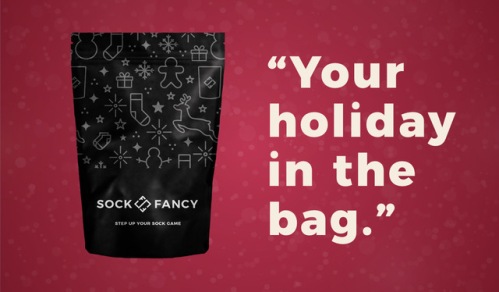 Free Shipping Worldwide
Exchange or Cancel Anytime
100% Satisfaction Guaranteed