This holiday season,
Heifer International
is offering shoppers a variety of impactful options - gifts that help end hunger and poverty while caring for the earth. All of the below gifts are sustainable long-term investments that make a substantial impact by helping families rise out of poverty. Families then pass on the gifts they receive, so each gift starts a cycle that helps transforms countless lives.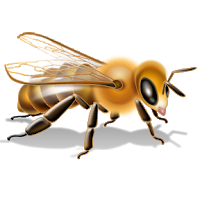 Through
Heifer International's Gift Catalog
, shoppers can select socially-conscious and eco-friendly gifts to dedicate to their loved ones, including:
· Honey Bees ($30): As bees search for nectar they pollinate plants. Placed strategically, beehives can as much as double some fruit! This gift can help provide a family with a package of bees, the box and hive plus training in beekeeping, which can be a livelihood or supplement a family's income.
· A Flock of Chicks ($20): A flock of chicks can help families add nourishing, life-sustaining eggs to their inadequate diets. The protein in just one egg is a nutritious gift for a hungry child. Protein-packed eggs from even a single chicken can make a life-saving difference.
· A Gardener's Basket ($20 to $170): Provide an impoverished family with all the tools necessary to start a sustainable farm - tree seedlings, chickens to eat pests, worms and soil for rich compost and a hive of bees to pollinate crops and increase yields.
· A New Beginnings Gift Basket ($120): Renew hope and provide a fresh start of a family in need. This gift includes sheep that provide valuable wool and are a vital source of income in impoverished communities. Wool can provide warmth in chilly temperatures and can be sold at market for additional income.
· A Goat ($120): A dairy goat can supply a family with up to several quarts of nutritious milk a day - a ton of milk a year. Extra milk can be sold or used to make cheese, butter or yogurt. Families also learn to use goat manure to fertilize gardens.
Family and friends will receive a beautiful card in the mail describing the benefits of their gift. Givers and recipients can rest assure that their gift is making an impact as one of Heifer International's fundamental principles - "Passing on the Gift" - creates a living cycle of sustainability that develops community and enhances self-esteem by allowing gift recipients to become donors.