Disclosure: I received product at no charge in exchange for my honest review.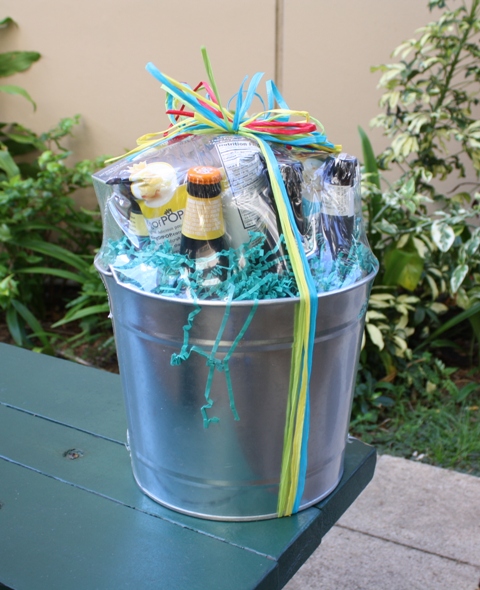 If you love beer, you're going to love the
Summer Seasonal Beer Bucket
! It's filled with the best microbrews of the season, plus great premium snacks. GourmetGiftBaskets.com never disappoints with their wonderful and enormous selection of gifts for men, women, and kids of all ages. Search by holidays and occasions, choose from a huge selection care packages and gift baskets, and don't miss their delicious bakery gifts!
The Summer Seasonal Beer Bucket features six amazing microbrews for the discerning craft beer drinker - Fresh Slice White IPA by Otter Creek Brewing, Summer Session Ale by Peak Organic Brewery, Lemongrass Luau by Kona Brewing Company, Summertime K├Âlsch by Goose Island Beer Co., Curious Traveler Lemon Shandy by The Traveler Beer Co., and Summerhook by Redhook Brewery. Fill the bucket with ice and pop in the beers for an impromptu get-together!
GourmetGiftBaskets also includes hand-selected munchies to enjoy with these microbrews, including two different treats KingOfPOP.com - Honey Mustard Popcorn and Hickory Maple Bacon Kettle Corn. In addition, you'll get delicious Peppered Beef Jerky by Divine Bovine, Chichester Snack Mix by Merrimack Valley Snack Company, and Roasted and Salted Peanuts by JandR Gourmet. It's truly a party in a bucket!
Visit GourmetGiftBaskets.com to order the Summer Seasonal Beer Bucket. Order one for yourself and send a few to your best buds! Hurry, because summer will be over soon!