A few years ago, I won a dining table with chairs in a local sweepstakes. I was so excited, until I found out the dining chairs have fabric seats. I have teenagers and toddlers, both of which can easily make a meal into a mess. Now that several years have passed, the stubborn stains are beginning to bother me and I've decided it's finally time to replace my dining chairs.
I've always used a very traditional style of decorating so I'm thinking I will go more modern this time around. I found some really unique dining chairs that I love. They have such a sharp, streamlined look about them and I really need a dining chair I can clean easily. If I want to dress them up a bit for special occasions, I can simply add seat cushions! Aren't these a great look? I will definitely go for the darker dining chair to match my table.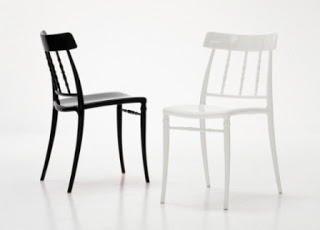 I received compensation for this post. Opinions are mine.