Disclosure: I received product at no charge in exchange for my honest review. Post contains affiliate link.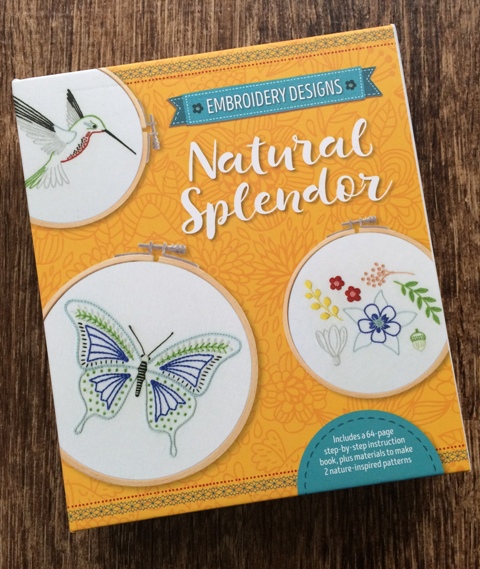 Learning embroidery is fun and simple with the
Natural Splendor Embroidery Designs Kit
by Kelly Fletcher, that comes with all the materials you'll need to create two nature-inspired projects, plus patterns for ten more designs. It's the perfect way to get started on a brand new hobby! My mom started teaching me embroidery and cross-stitch when I was a very young girl and I still love to do it.
Natural Splendor comes in a magnetic-closure box that doubles as storage for all your
crafting materials
. The kit comes with a 64-page paperback instruction book, an embroidery hoop, embroidery thread in a rainbow of colors, three sheets of patterns, fabric, and needles. The fully illustrated guide book has everything you need to start embellishing anything and everything with modern, chic embroidery.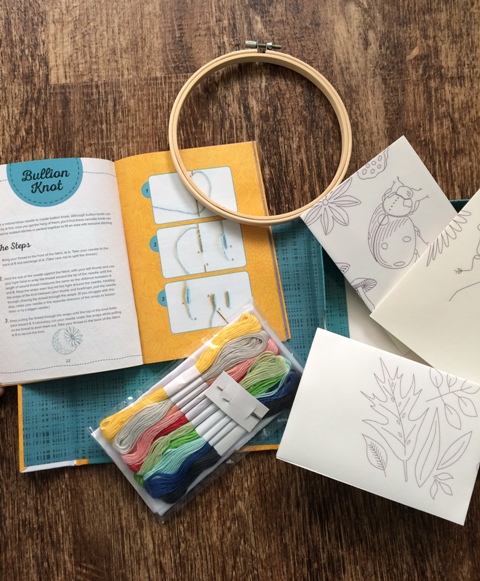 Even if you're completely new to needlework and
embroidery
, Natural Splendor is a great starting point, because it opens with a how-to on basic embroidery stitches. From there, the step-by-step projects will show you how to add designs from nature to purses, pillows, skirts, backpacks, and just about anything you can get a needle through!
This amazing all in one
craft kit
features these twelve projects: Beetle, Bumblebee, Butterfly, Dandelion, Dragonfly, Flowers and Sprigs, Hummingbird, Ladybug, Leaves, Mushroom, Seedpods, and Water Lily. Knowing how to use a needle and thread is a skill that is essential to everyone at any age. Did you know many people don't even know how to properly sew on a button?
Natural Splendor Embroidery Designs
is a fabulous holiday gift idea. Crafting kits require no batteries, get kids away from electronic screens, teach essential new skills, and are perfect "keep busy" projects for rainy days and snowy days. I love this kit and can't wait to create some amazing finished projects!