Disclosure: I received product at no charge in exchange for my honest review.
Sitka Salmon Shares
delivers premium, sustainable, wild Alaskan seafood from the fishermen directly to members' doorsteps! Community Supported Fishery (CSF) members purchase their very own "shares" of our harvest. Similar to preorders or vegetable shares ordered through your favorite CSA, these purchases determine how much fish our fishermen catch! After that, CSF members receive a monthly home seafood delivery - their "share" - of our wild Alaskan catch, ranging 4.5-5lbs per month and ranging 3-9 months during the CSF season (April thru December).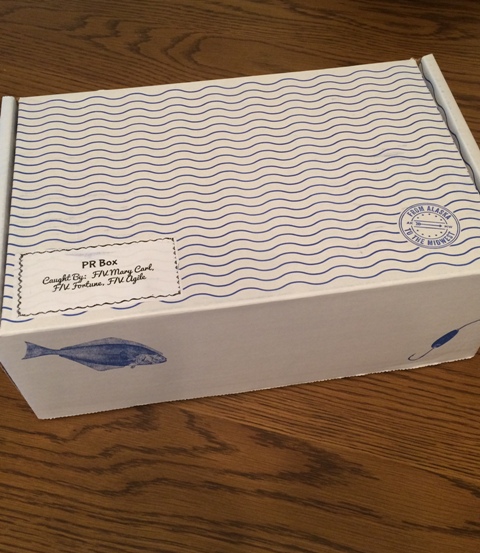 Sitka Salmon Shares
is:
Wild
: Wild-caught from the pristine waters of Southeast Alaska and the North Pacific.
Sustainable: Harvested using hook-and-line methods to minimize negative ecological impact.
Traceable
: Our relationships ensure that your fish is traceable to the boats of our fishermen-owners and trusted community partners.
Fishermen-centered
: Individually caught by one of our fisherman-owners or partner fishermen (who we hope are on their way to ownership!). Fishermen ownership makes us distinct from our competition and creates a more just system that values hard work, high-quality fish and low-impact harvesting methods.
Just
: Our fishermen receive an average of 20-30% more for their harvest, which can equate to $10,000 extra income in a given season.
Premium
: Blast-frozen at the peak of freshness to ensure the highest quality, guaranteed.
Convenient
: Home delivered directly to your door, with recipes and a newsletter about the fishermen who caught that month's share.
Conscious
: Carbon offsets purchased and 1% of revenue donated to efforts promoting small-scale fisheries and conservation in Alaska.
Take a look at these amazing meals we made from
Sitka Salmon Shares
salmon and cod that we received to try! These fish are so much fresher than anything we buy in our grocery stores or meat markets. We try to eat at least two fish meals each week and Sitka Salmon Shares fish are like eating a delicacy in an expensive restaurant on the northeast coast. We can use the enclosed recipes or create delicious meals with our own recipes. It's a wonderful way to add fresher, healthier food to your family's diet! I give FIVE STARS to Sitka Salmon Shares!
and use special discount code SITKA25
to take $25 off any 2020 Premium Sitka Seafood Share!