Disclosure: I received product at no charge in exchange for my honest review.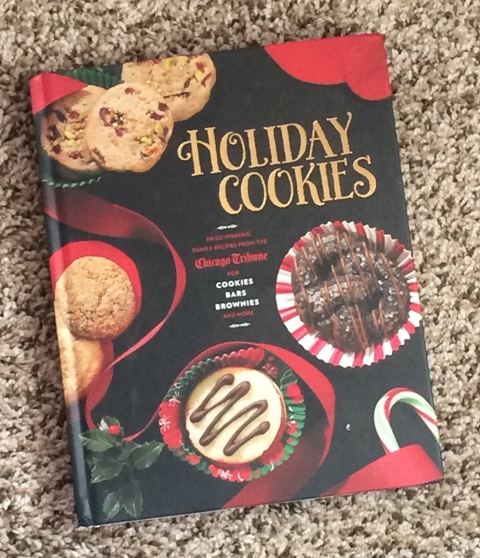 One of the best things about the holidays is the sweets. It's the one time of year my family indulges in things we rarely eat the rest of the year.
Holiday Cookies
is a collection of prize-winning family recipes from the Chicago Tribune, including cookies, bars, brownies, and more. For nearly 30 years, the Chicago Tribune has run an annual Holiday Cookie Contest, asking readers to submit recipes that are both unique and meaningful to them. Each recipe is accompanied by a brief description or story explaining why the cookie is special to the reader and their family. The Chicago Tribune's award-winning food writers and editors carefully consider these essays, select the finalists, and then publish winning recipes.
This hardbound cookbook is a comprehensive collection of the best holiday cookies, curated from nearly three decades of reader submissions. These delicious recipes are a mix of both traditional and modern recipes, from diverse cultural background and skill levels, including Tropical Nuevo Latino Cookies, Dorie's Dark and Stormies, and Grandma Grump's Peanut Butter Drizzles. The book features full-color photography and helpful baking tips, and brings the warmth and expertise of a cross-generational baking community home for the holidays. From cookie classics to twists on old standards,
Holiday Cookies
provides the home baker with many possibilities for a holiday party, cookie exchange, or homemade gifts.