Disclosure: I received product at no charge in exchange for my honest review.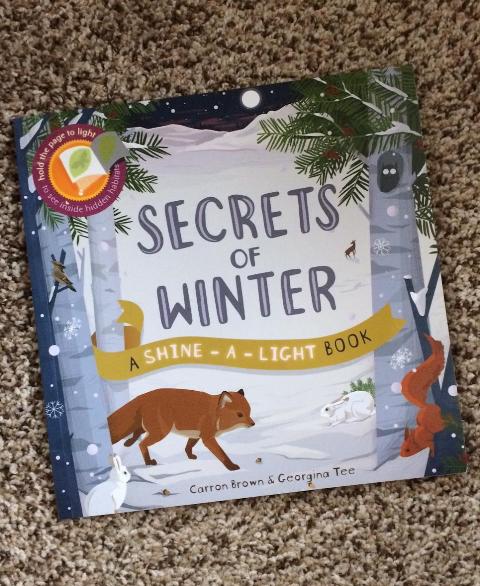 I absolutely LOVE when a children's book has a special surprise and
Secrets of Winter
is one of my top favorite children's books this year! This book by Carron Brown and Georgina Tee explores what happens outside during the winter months. It may look like the world is sleeping, but there is so much happening! The pages on the left side of the book are in black and white, and the pages on the right side of the book are in color.
There is a special feature in
Secrets of Winter
that I have never before seen in a book! Each of the color pages can be held up to the light to reveal a special surprise hidden on the page. The photo above and below are the exact same page! Imagine how exciting it would be for a young child to read through this book. The woodland is is filled with so many wonderful things and this book explores them all. This fantastic book is available in both hardback and paperback, and is a wonderful holiday gift idea!
Order Secrets of Winter HERE!