Disclosure: I received product at no charge in exchange for my honest review.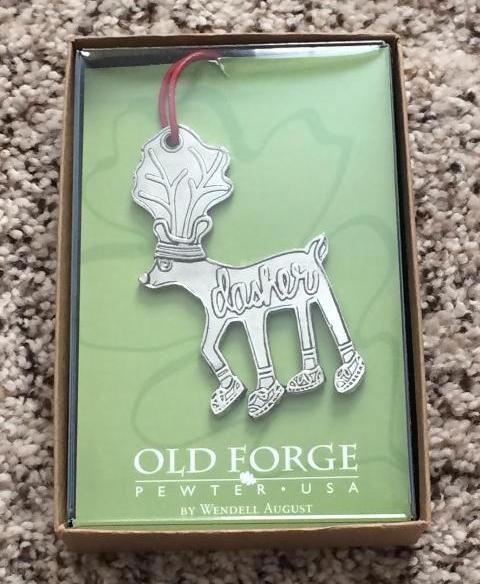 You may know Dasher and Dancer and all the rest of the reindeer in the famous song, but I'll bet you've never seen them like this! These
Reindeer Games
ornaments from Wendell August are authentic Old Forge Pewter and they are simply stunning.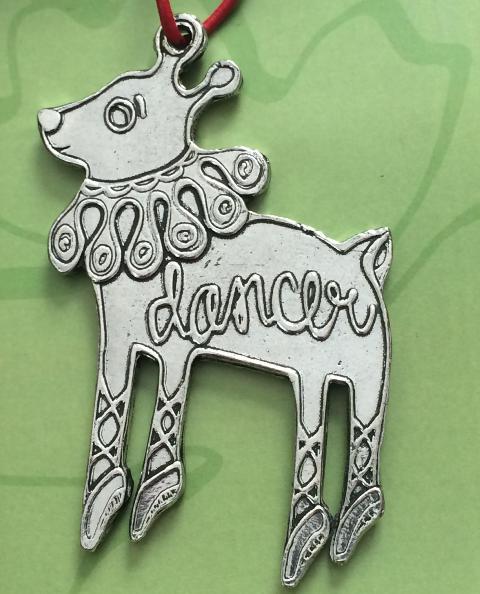 Each of the eight reindeer are meticulously created with incredible detail and designed with a playful twist of modern sport. These ornaments are sold individually, so you can choose one as a gift or buy the entire set for your Christmas tree.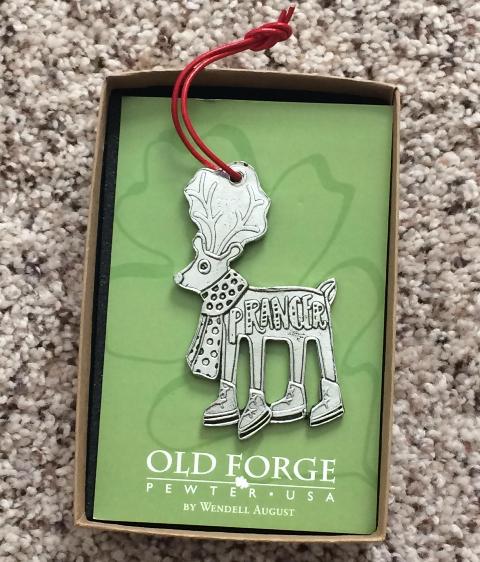 Each ornament is two-sided and features a leather cord for hanging. Your Reindeer Games ornament comes in a pretty gift box with a foam bedding and a Wendell August signature background card. I absolutely love these playful
ornaments
!
I am extremely impressed with the thickness of each ornament. These are such high-quality that they will last forever and your family will be able to pass them down for generations to come. These ornaments will look fabulous on any Christmas tree!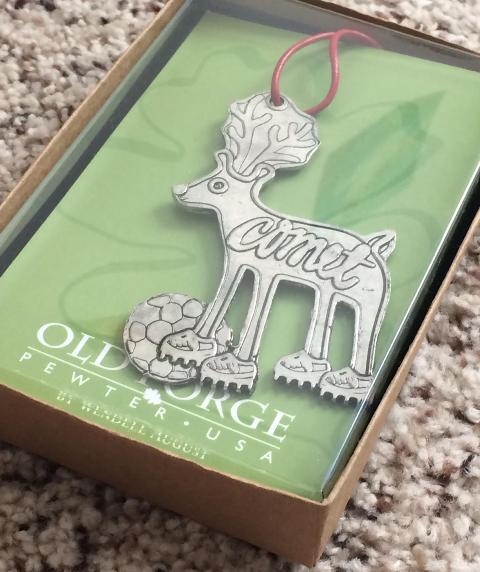 If you have kids or grandkids, these are a terrific gift idea. Choose Vixen if you have a little hockey player, Comet for little soccer stars, or even Cupid for an archery lover. And if your grandkids just love to play in the snow, Donner is atop a sled and Blitzen is rocking his snowshoes.
Each
Reindeer Games
ornament is just $18 and they are perfect gift ideas for sports and game lovers of all ages. Each ornament is about four inches tall, so they make a really beautiful impact on a Christmas tree. Tie one to the top of another gift for an extra-special treat!
Shop for keepsake gifts and ornaments at
www.WendellAugust.com
. Their quality is unmatched and I've been simply delighted with everything I've ever received from them. The craftsmanship is impeccable and the Old Forge Pewter is gorgeous.