Disclosure: I received product at no charge in exchange for my honest review.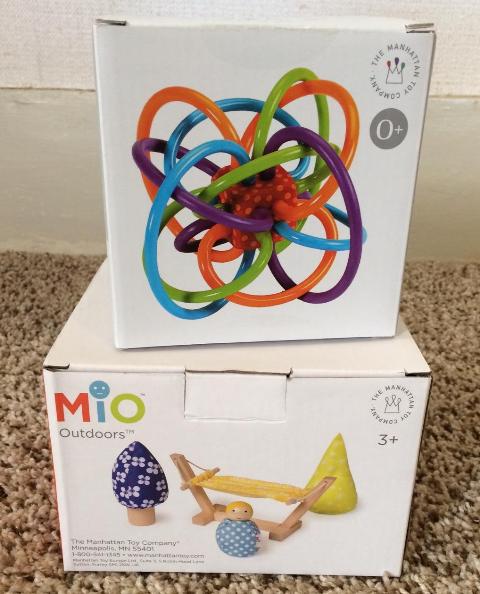 The Manhattan Toy Company
is one of my favorite toy stores! They make the most unusual toys that spark children's imaginations and inspire their creativity. I received two of their most-loved toys, Winkel and Mio Outdoors, and I'm really impressed with the quality and "playability" of their products.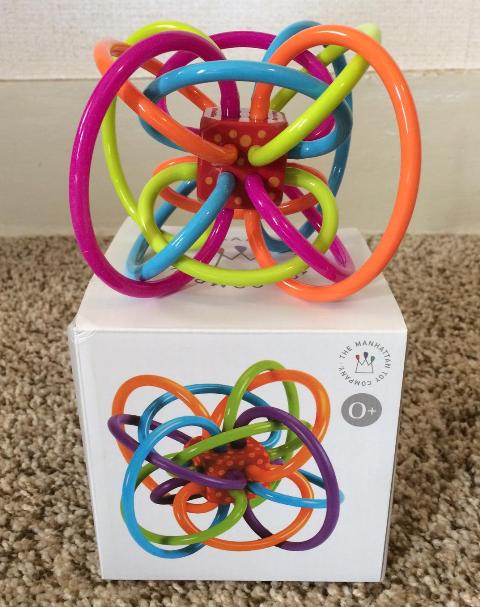 Winkel
is safe for all ages and my 8 month old grandson loves it. Just look at his smile below and that tells you how excited he is to play with it! It is a teether and a rattle, made of soft, pliable loops of different colors that are easy to grasp. Inside the center square there are tiny beads to rattle.
Winkel can even be put into the refrigerator to provide teething babies with some relief. The plastic tubes are made of safe pu tubing with no BPA or PVC. Baby will love shaking Winkel, looking at the colorful loops, chewing on the tubes, strengthening grip, and improving coordination.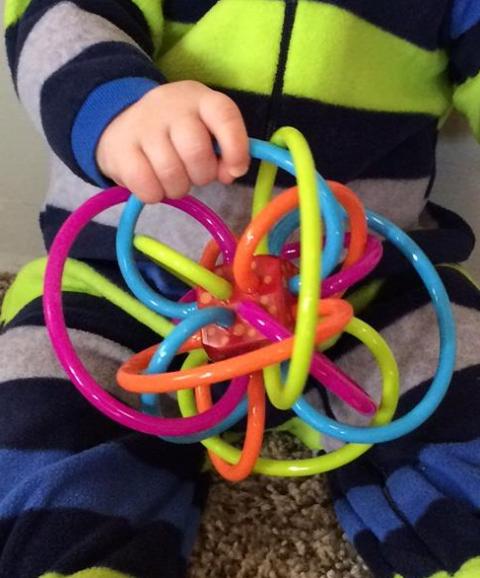 Mio Outdoors Play Set
is designed for ages over 3 years old. This adorable set includes a friend, two trees, and a hammock. The pine tree is made of fabric and filled with tiny beads, so it's soft and squishy but retains its shape. The other tree is made the same way, with a wood tree trunk. The friend is similar with a wooden head and a painted smiley face.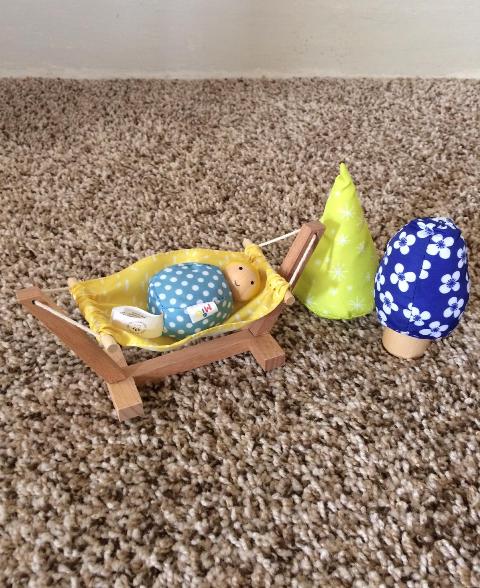 The tiny hammock stand is simply adorable, made of wood pieces and a hammock made of fabric hangs from two dowels and a string. This open-ended toy inspires hours of creative play in children, sparking stories of hiking, camping, sleeping under the stars, exploring the forest and so much more.
I love toys that require children to use their imaginations!
To get Mio Outdoors and Winkel for your little ones for the holidays, visit
www.manhattantoy.com
. They offer fabulous toys for kids of all ages! You can search their collections by age, category, or collections. The Manhattan Toy Company makes toys that children will love for years!