Disclosure: I received product at no charge in exchange for my honest review.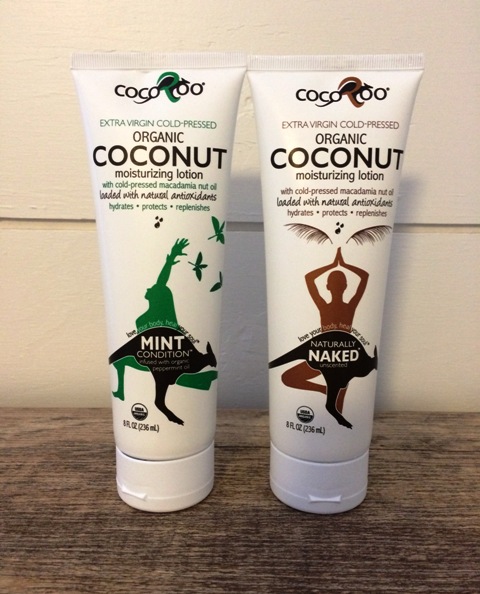 Coconut oil is nature's finest moisturizer and I'm loving how
CocoRoo organic coconut moisturizing lotions
spoil my skin! CocoRoo uses only organic cold-pressed coconut oil to preserve the nutrients and antioxidants that help keep your skin looking healthy and vibrant. They also add cold-pressed macadamia nut oil to help further soothe and moisturize, allowing you to maintain your natural glow. The Naturally Naked lotion is unscented, perfect for families that have sensitivity to aromas, and the Mint Condition lotion is infused with menthol and peppermint oil for those days when you need some extra pep in your step.
I love these lotions so much! If you've ever used coconut oil, you know that it can harden slightly, so I leave these lotions in my shower so the heat of the hot water will soften them up. Having them in the shower also reminds me to put lotion on after every shower, so I don't end up with itchy, dry, alligator skin over the winter months.
CocoRoo lotions
are USDA Certified Organic and contain absolutely nothing but organic extra virgin cold-pressed coconut oil, cold-pressed macadamia nut oil, and in the case of the mint lotion, organic peppermint oil and natural menthol. CocoRoo is the perfect holiday gift!
Shop for CocoRoo Lotions at