Disclosure: I received product at no charge in exchange for my honest review. Post contains affiliate link.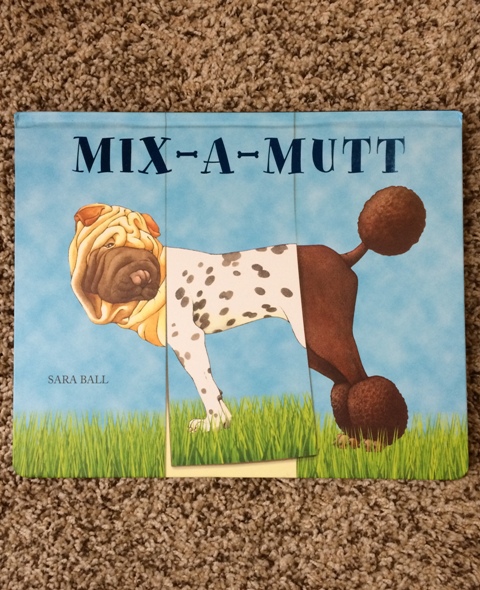 A book is always a perfect gift. You're giving the gift of reading, of discovering, of learning, and of exploring new ideas. You're giving fun, laughter, and creativity. You're developing hearts and minds with the books you give.
Mix-A-Mutt by Sara Ball
is a delightful, interactive children's book for kids aged 2-8 years old, and they are going to love it!
Mix-A-Mutt is a beautiful hardbound book with thick cardstock pages. Each page is cut into three sections and features a different dog breed, ten breeds in all. Dogs are the most popular pets and one of the first animals a young child recognizes. Mix-A-Mutt allows the child to mix up breeds and create new ones with the turn of a page (or a page section), for bunches of combinations!
Along with each breed,
Mix-A-Mutt
offers facts about the breed, like the size, average weight, history of the breed, along with fun facts, like spots on a Dalmatian don't come in until they are about four weeks old. You could even make a game of it, trying to combine the three breeds into one new dog breed name - how about a YorkKomPei? I give Mix-A-Mutt five stars! Or should that be five doggie treats?