Disclosure: I received product at no charge in exchange for my honest review.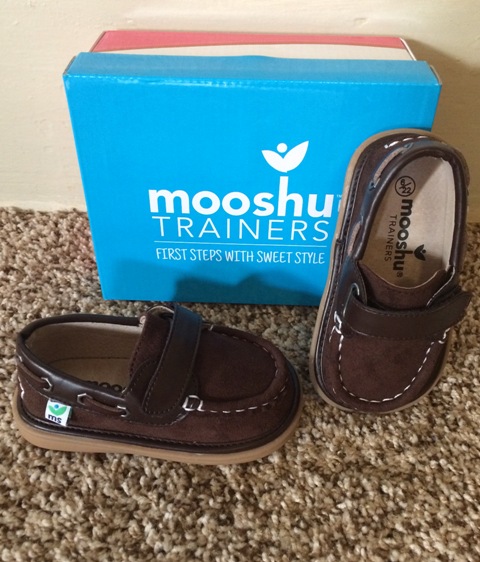 Oh, the joy of finding out your new shoes squeak! My two year old grandson absolutely loves them and told me, "I a squeak toy now!" These adorable toddler kicks have so much style and each pair features removable squeakers in the heel to encourage tots to walk heel to toe. Be sure to give them room to run because they are going to love getting outside in
Mooshu Trainers
!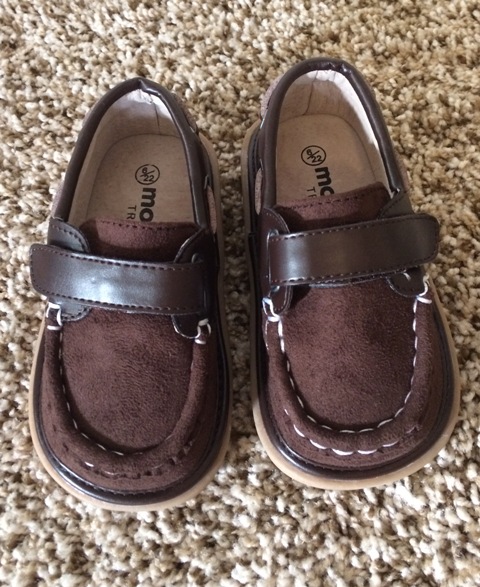 Your little ones can step into Christmas in style this year with adorable Mooshu Trainers for boys and girls. The perfect present for under the tree, Mooshu Trainers are well-designed shoes with flexible soles and soft materials that bend with each step. Cute, comfy, and fun, these stylish shoes are gentle on growing feet and encourage a proper heel to toe gait.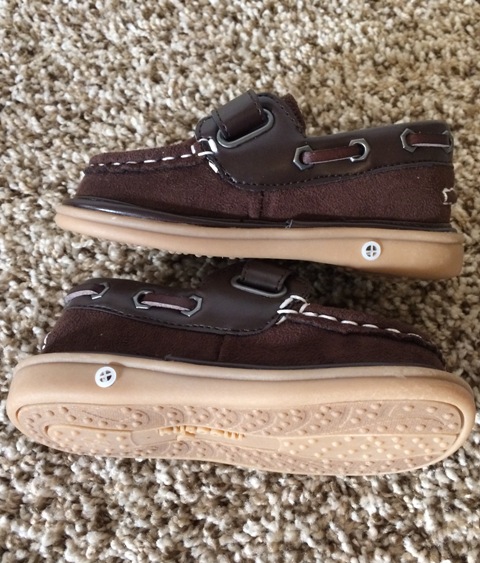 This pair is the
Sawyer Boat
boys toddler squeaky shoes in chocolate. They look great with all his slacks and jeans, and with the quality of materials I know they will last into next summer with ease so he can wear them with shorts. Mooshu Trainers come in tons of styles, like boots, loafers, sandals, and more. Plus, every girls' shoe that has a bow is also removable and can double as a hair clip.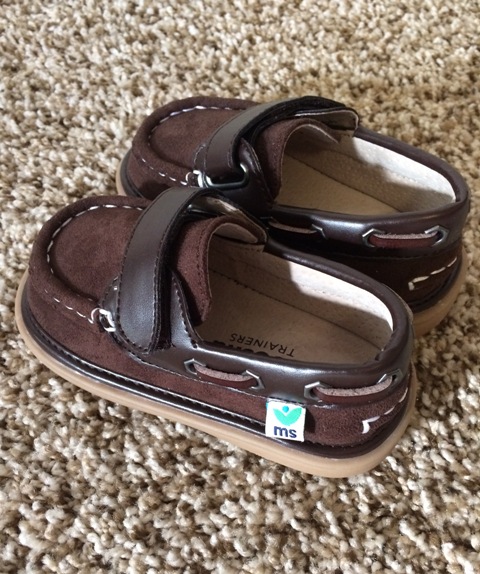 The velcro strap means my grandson can put on his own shoes and take them off all by himself. So far, he hasn't been willing to take them off. As a bonus, he's easier to keep track of when he's wearing shoes that squeak. I'm incredibly impressed with the quality of these shoes and my grandson gives his stamp of approval too.
Dress up your little darling in shoes that even Santa would envy! A great stocking stuffer for any toddler's first holiday, Mooshu Trainers will delight parents and kids this Christmas. Go check out all their great styles for boys and girls at
www.mooshutrainers.com
.
Check out these cute Mooshu Trainers in action!
www.mooshutrainers.com