Disclosure: I received product at no charge in exchange for my honest review.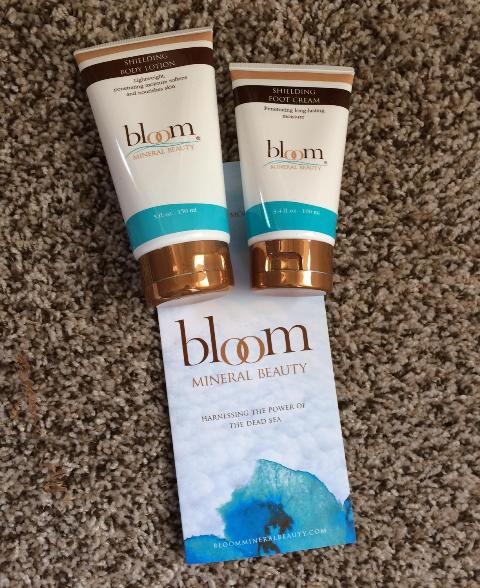 This year, stuff their stocking with beautiful skin care products!
Bloom Mineral Beauty
provides the finest skin care and beauty products utilizing exclusive Dead Sea minerals. The Dead Sea is well known for its therapeutic properties. For centuries, people have traveled from all over the world to its shores to soak in its salty, majestic waters (
even I've been there and floated in the waters
!). Research into general Dead Sea benefits and the minerals found in Dead Sea Salt and Dead Sea Mud has shown a 40% reduction in the depth of wrinkling. The minerals also moisturize, detoxify, and soften the skin.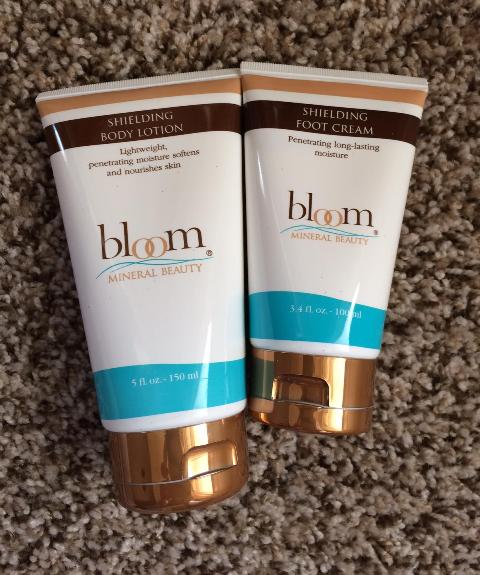 Bloom's Shielding Body Lotion is a luxurious lightweight body moisturizer enriched with Soy, Aloe Vera, Dead Sea Minerals and Glycerin to hydrate and create an all day protective moisture barrier. Bloom's Shielding Foot Cream is a non-greasy, deeply moisturizing foot cream enriched with Dead Sea Minerals, Calendula, and Aloe Vera to deliver smooth, hydrated skin.
Bloom Mineral Beauty
uses the highest quality ingredients available through science and nature. Their products are formulated to be mineral rich and are Paraben-Free, Petroleum-Free, and GMO-Free. I love the way it easily smooths onto my skin and leaves it feeling silky soft all day. Cold weather is brutal on my skin and Bloom Mineral Beauty gives me a great barrier against dryness. These two are excellent products!
Shop for Bloom Mineral Beauty at
There's a great sale going on now!