Disclosure: I received product at no charge in exchange for my honest review.
Wild Zoo Train
is such a fun read-aloud book for children! Written by Carmela LaVigna Coyle, the story is filled with fun sounds like the clickety-clack of the wheels on the track and the ding-ding-ding of the bell on the roof. Illustrated by Steve Gray, these darling pictures draw children into the tale of the train that journeys through the wilderness.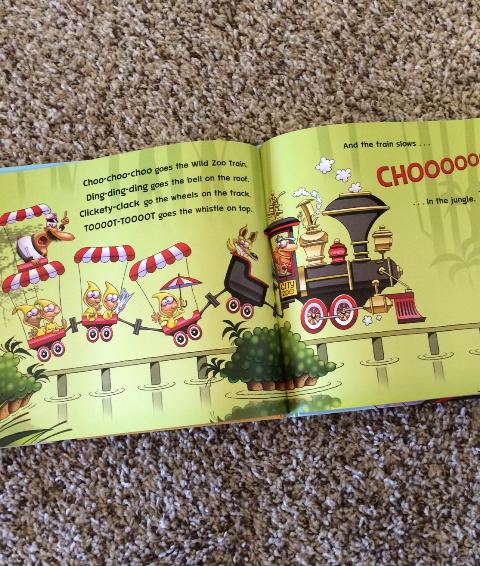 Along the way, children learn names of the animals they see in their natural habitats. On this
Wild Zoo Train
ride, kids travel from the canyons to the jungles, and even the arctic pole. These stops aren't anywhere on the zoo map, but the conductor of the train knows the way. It's a great picture book that kids will love and it's a beautiful hardbound book you'll love to have in your kids' library.