Disclosure: I received product at no charge in exchange for my honest review.
One of my favorite childhood memories was receiving a calligraphy set. I spent hours learning the art of lettering. I probably still have some of my first examples in my memory box. Today it seems that even a simple hand-written letter is a rarity, so learning the art of calligraphy is an incredibly impressive skill for a youngster to have.
Fun and Friendly Calligraphy for Kids
by Virginia Lucas Hart is a hands-on guide to creative lettering. There are so many ways to use calligraphy - thank you notes, gifts, envelopes, monograms, gifts, logos, drawings, stationary, and much more!
This softbound book teaches
calligraphy
terms, how to set up a workspace, using a calligraphy pen, mixing inks, letterforms, practice guidelines, and creating a style of your very own. It's filled with examples, photos, illustrations, and tons of information. It's the perfect holiday gift for kids and it may even be the start of a new love for art and the beauty of lettering. I love this book and will be using it to tune up my own calligraphy skills over the Christmas holiday!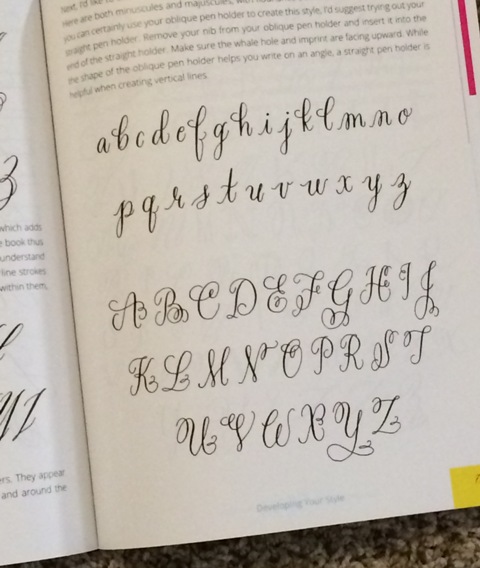 Order a copy today!