Disclosure: I received product at no charge in exchange for my honest review.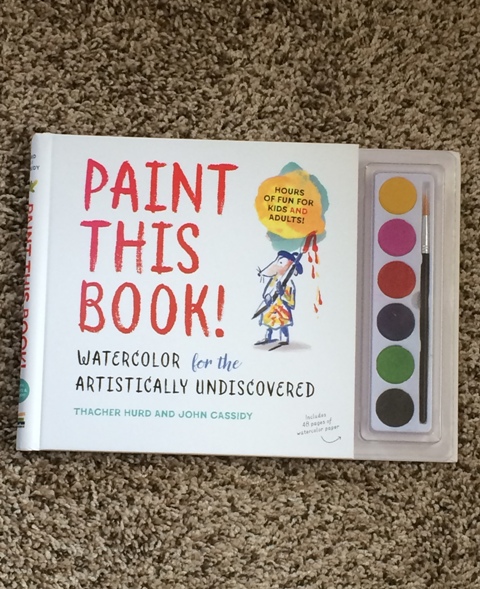 I have always wanted to be a painter. I envy artists who have a studio filled with canvases and paints of every color. Thacher Hurd and John Cassidy have created the perfect book for people like me -
Paint This Book!
is a book that teaches watercolor for the artistically undiscovered. It's a spiral-bound book that comes with high-quality watercolors and a paintbrush and you can paint right in the book. It starts with very basic technique information and, as you go through the book, the information advances both your knowledge and your talent.
There are two types of paper used to create this book - a glossy paper where all the information is contained and watercolor paper where all the painting happens. They teach you about color mixing, using a pencil to outline shapes and objects before painting, using washes, light and shadow, perspective, painting a still life, and telling a story. It's like an entire professional art class contained in a single book. Paint This Book! is perfect for kids who are budding artists and also for adults like me who have dreamed of learning painting skills all life long. It will provide hours of fun and education for anyone who wants to be an artist!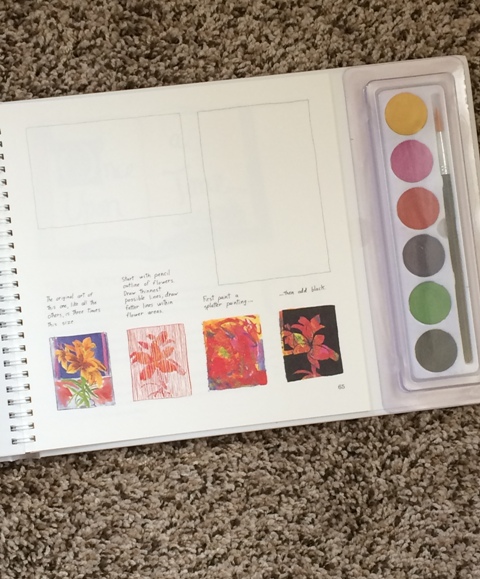 Too many schools are eliminating creative arts from the curriculum. Art provides so many benefits to both the young and the old. Creating art enhances problem-solving skills, reduces stress, boosts self-esteem, increases observation skills, provides a healthy outlet for emotions, and stimulates the imagination.
Paint This Book!
is the perfect holiday gift!