Disclosure: I received product at no charge in exchange for my honest review. Post contains affiliate link.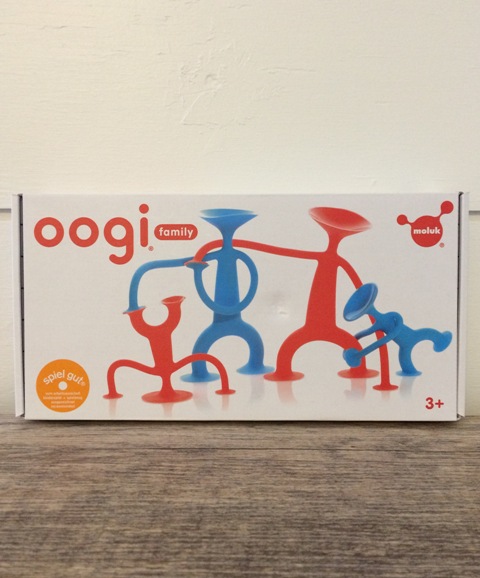 Kids are going crazy over this incredible, award-winning
Oogi Family from Moluk
! One of MY favorite toy picks this year, Oogi Family is a set of four silicone figures that feature suction cups for hands, feet, and face. These fun figures will stick to any smooth surface, including themselves and each other!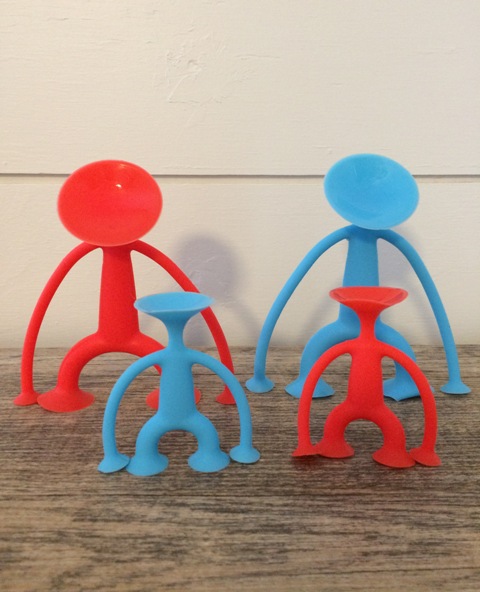 Oogi Family comes with a large red figure, a large blue figure, a small red figure, and a small blue figure. Fidget toys are perfect for car trips, plane rides, long waits for appointments, rainy days, or when parents need a few precious minutes of peace and quiet. Oogi Family's long stretchy arms make the figures irresistible to children.
Oogi Family
is safe and durable, made of high quality silicone that is easy to clean. Children's imaginations will soar with Oogi as kids discover how suction cups work. They will learn what Oogi can stick to and what Oogi falls away from, and these investigative skills will help them become good scientists.
Fine motor skills (also known as small motor skills) gained from playing with the Oogi Family figures include stronger grasping skills and better hand-eye coordination. Oogi also helps develop the social and emotional skills of children, as they use the figures for role playing and story telling. Above, we can see this Oogi Family is playing a "ring around the roses" game.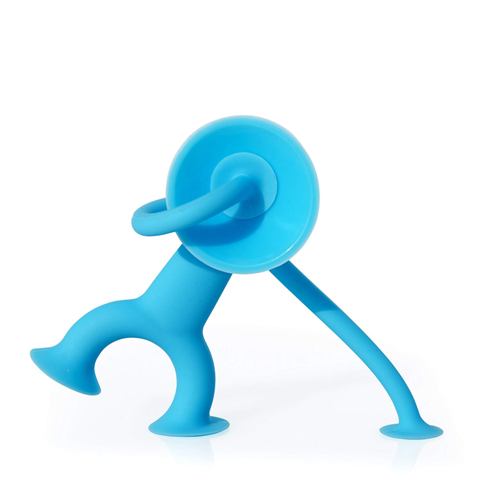 Oogi Family
is a gender neutral toy, making this toy perfect for girls and boys, and allows children of non-traditional family backgrounds to see (and act out) their own family dynamics. Oogi is fun to stick to mirrors, windows, smooth tabletops, and even dad's eyeglass lenses. Your children will have so much fun with these floppy, rubbery friends.
These lightweight toys make great stocking stuffers and you can even buy Oogi figures individually! Grandparents will love having the Oogi Family at their own house because clean up is easy, storage is simple, and no batteries are required. Child-powered toys are always strongly recommended in this age of electronics and screens!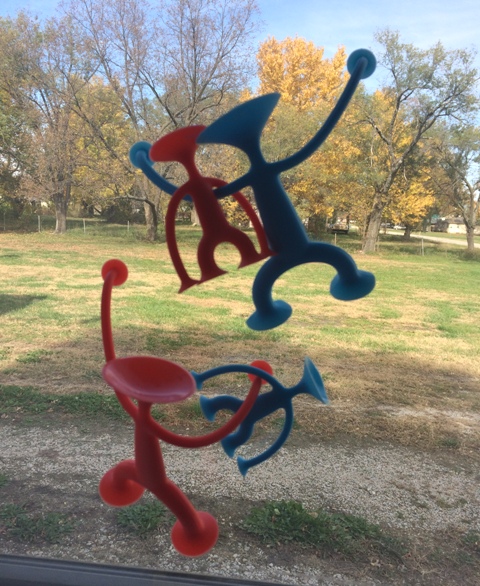 Designed for ages 3 and up,
Oogi Family
will keep your children entertained for hours. Parents can encourage exploration by asking children questions like: Do they stick to the window inside AND outside? Do they stick together when they are wet/dry? Can you join all their hands and make a circle? Where is Oogi Family going today? Tell me about the adventures of your Oogi Family today.