Disclosure: I received product at no charge in exchange for my honest review.
From about age 2 1/2, pretend play becomes incredibly important to young children. It helps them relate to the world around them and to the people around them. We all want our children to grow up to become loving, caring mommies and daddies, so having a baby doll that looks like them is a key way to help them learn and practice these bonding skills.
Baby Bijoux
dolls are beautifully crafted, anatomically correct, 15.75" dolls that encourage self-discovery, nurturing, and empathy.
Baby Bijoux
dolls are available in both boy and girl, in just-like-me skin tones and hair types of African American, Asian, Caucasian, and Hispanic. These baby dolls will be sure to encourage curiosity and answer kids' natural questions about the human body while helping to develop language and vocabulary skills, while encouraging social and emotional development.
Baby Bijoux
dolls features are very lifelike, down to little wrinkles on hands and feet. The arms and legs can be posed for both laying down and sitting up. The head moves right and left and the sweet face is sure to draw your child in to play. Baby Bijoux comes dressed in a little onsie outfit. This precious little doll is the African American baby boy.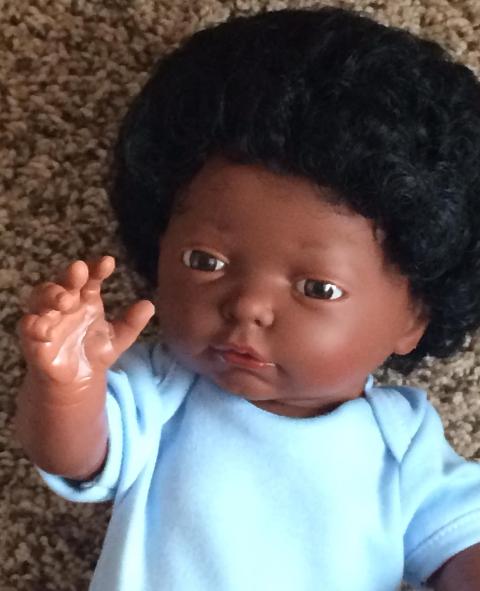 for your child or grandchild!