Disclosure: I received product at no charge in exchange for my honest review.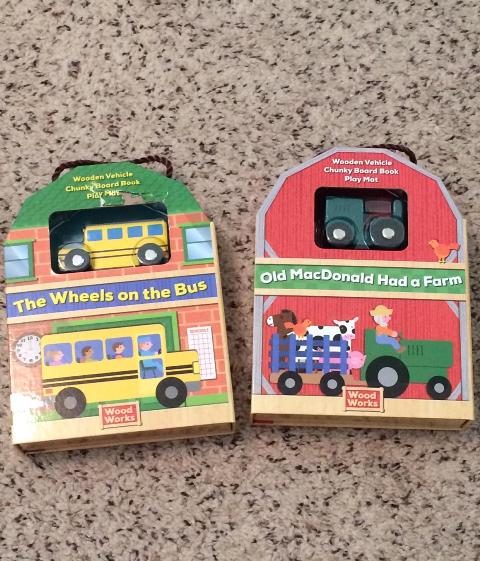 Woodworks Nursery Rhymes
have integrated reading, singing, and playing for children. Each of these playsets includes a chunky board book, a wooden vehicle, and a foldable plastic playmat, all stored in a carry box with a handle. Children love to sing The Wheels on the Bus and Old MacDonald Had a Farm!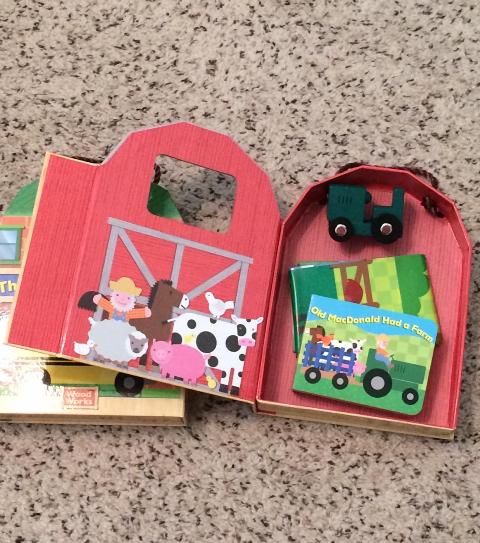 By integrating these well-loved songs with board books, children can practice letter and word recognition, important first steps in learning to read. The playmats and wooden vehicles are the perfect props for acting out the songs and stories.
The playmats are big and colorful, and feature a roadway so the vehicles can travel through the story as children sing the song.
Old MacDonald Had a Farm
includes a wooden tractor that travels past chickens, sheep, horses, ducks, pigs, and cows.
These chunky board books are perfectly sized for little hands and the pictures in the book match the images on the playmat.
Woodworks Nursery Rhymes
are high quality sets, and destined to become one of your children's favorite literacy toys.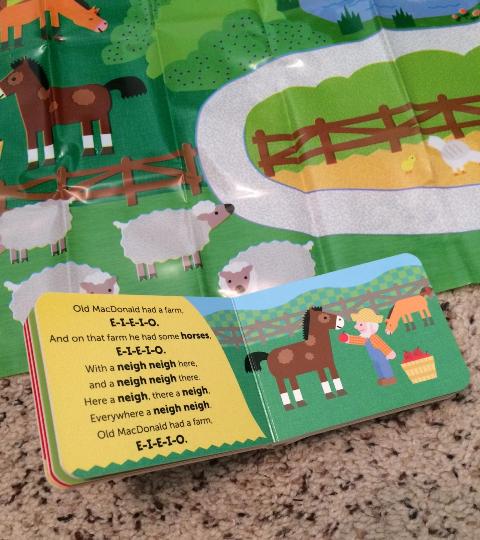 The Wheels on the Bus playset comes with a bright yellow wooden school bus that can be rolled around a busy town as the child sings. As a preschool teacher, I always looked for books that featured props to help reinforce learning for young children. Woodworks Nursery Rhymes get my highest recommendation!
Order now from Silver Dophin Books!