Disclosure: I received product at no charge in exchange for my honest review.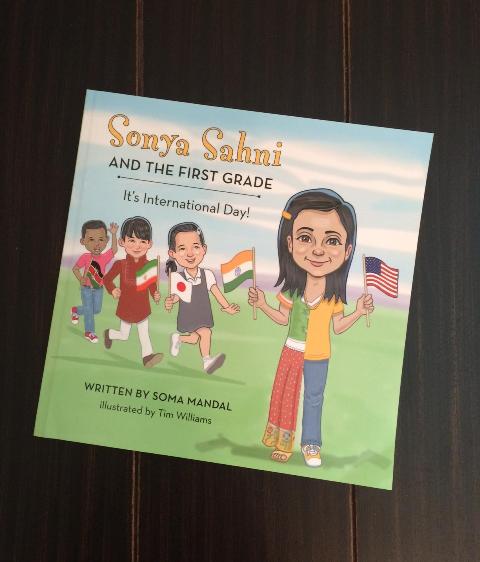 America is made up of many people from nations all around the world. I believe it's important that we teach cultural diversity and acceptance to young children. One way to do this is by exposing children to books that feature children who are different from themselves. Children who are introduced to the ideal of acceptance of all people's value at an early age will carry that into adulthood, making our future and our communities more peaceful and inclusive. The children's book
Sonya Sahni and the First Grade: It's International Day!
by Dr. Soma Mandal was written to spread a message of love, tolerance, and diversity.
"I really want to help children foster relationships based on acceptance," says Dr. Mandal. "Harnessing the ideals and knowledge of their own cultures make each individual more understanding of a different culture. When we teach this to our children, they can grow up to be more understanding people and the discrimination and humiliation of others will disappear."
Sonya Sahni and the First Grade: It's International Day!
is wonderfully written and easy to read aloud. The beautiful illustrations by Tim Williams make a positive impact that gives children a visual concept of diversity. This is definitely a book I would add to a classroom library and is a wonderful way to approach the subject at home with children.
Visit www.sonyasahniandthefirstgrade.org for more information and to order a copy for the young children in your life!