#sponsored travel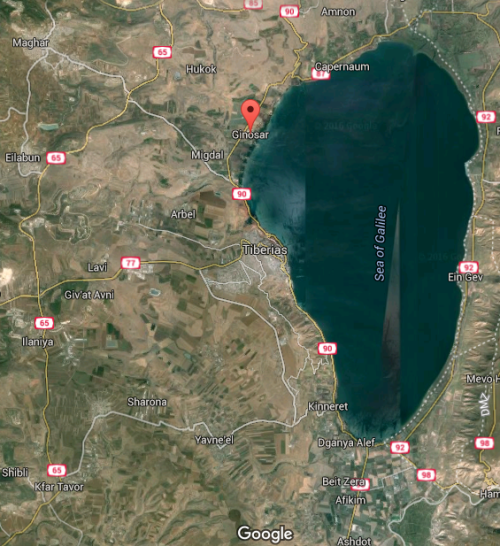 Kibbutz Ginosar in Israel is located on the west side of the Sea of Galilee. I learned that a Kibbutz is a communal settlement, or a farm, in Israel. It has a population around 500. Since it was fully dark by the time we arrived for dinner, I wouldn't be able to see the sea until the next morning. We had our dinner at Ktze Hanahal (or Kze Hanachal) Restaurant. The decor is simple, but very welcoming.
The photo above and below are the appetizers and it's really easy to fill up before the main dish arrives. There were five of us eating and seriously, this is a lot of food. A stack of pita bread was delivered to the table, which is perfect for dipping into the many sauces, hummus, and veggies. Israelis love their veggies and I had no idea that veggies could be so flavorful.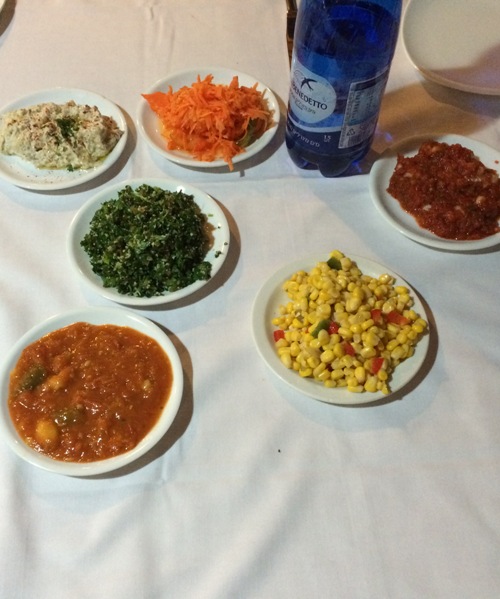 For my main dish, I chose the Spicy Curry Beef. I was warned it was hot, but since I'm from Texas, I'm used to spicy foods. It was EXCELLENT. Just spicy enough, but not so spicy I couldn't taste the delicious blend of flavors. It was so much food, I couldn't even finish my entree.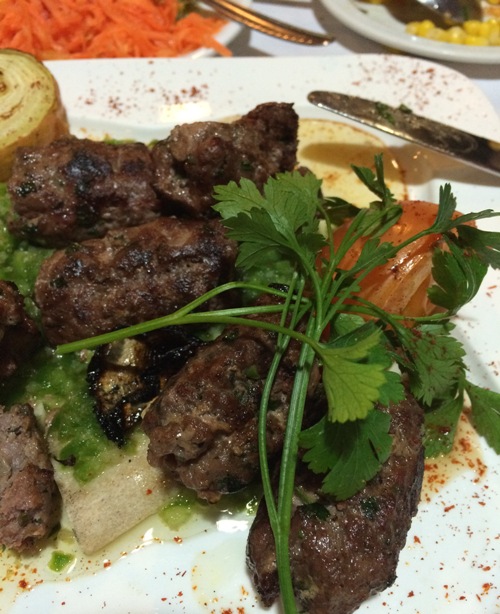 Apparently we all overate, so when it was time for dessert, we begged them to only bring one dessert for all five of us to share. They brought two plates of this delightfully sweet Israeli flan, covered with syrup and drizzled with a fancy chocolate sauce accent. It was simply scrumptious. I had room for just one bite, but I made room for a second bite.
An after-dinner espresso is pretty common in Israel and I love this antique coffee server. Notice the long, straight handle on the side. On there tray, there were teeny-tiny espresso cups that looked more like paper shot glasses. The espresso was delicious.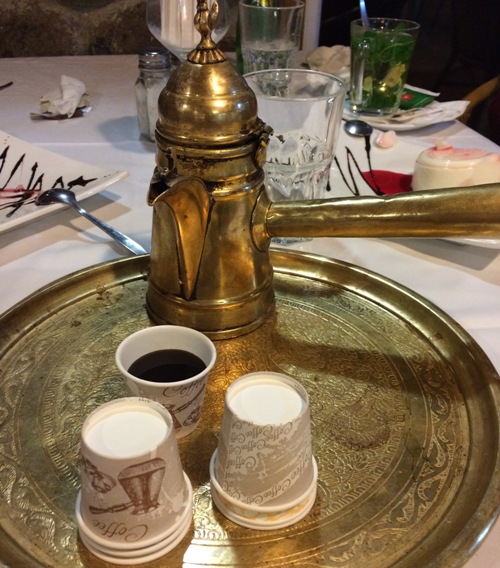 The food is amazing and the service is excellent, so if you ever find yourself lucky enough to be near the Sea of Galilee in Ginosar, Israel, stop in have dinner here!
Read more about my travels
HERE
!
Follow me on
Facebook
and
Twitter
!
Share this post with the buttons below!
Click
HERE
to find out more about planning YOUR trip to Israel!