#sponsored travel
I was delighted to eat at Paradise in paradise! When you're visiting the island of Nevis, it's a place you'll definitely want to stop at for a meal. This drive-through restaurant also offers a wonderful covered patio as well as some sunny picnic table spots to eat.
I dined with Yvette Jackman of the Nevis Tourism Authority. This pretty lady and I spent quite a bit of time together during my week on Nevis and she is so sweet. She drove me all around the island to show me some of her favorite spots.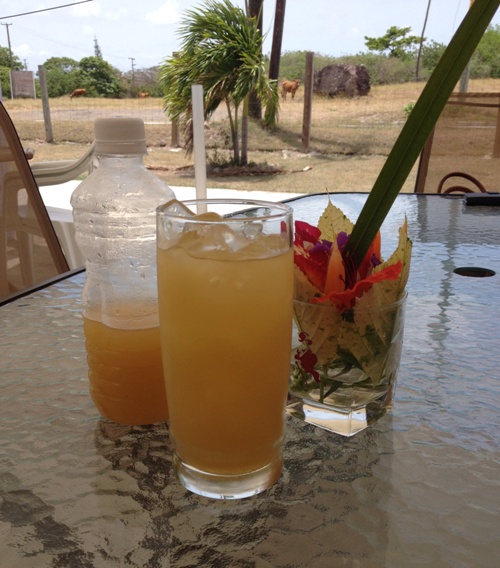 We settled on a patio table under the beautiful colored scarves that were blowing in the island breezes. Paradise is located in Paradise Estates and just across the road, we could see a farmer in the field with his cows. I started with a Starfruit Juice, which I'd never tasted before, and it was SO good.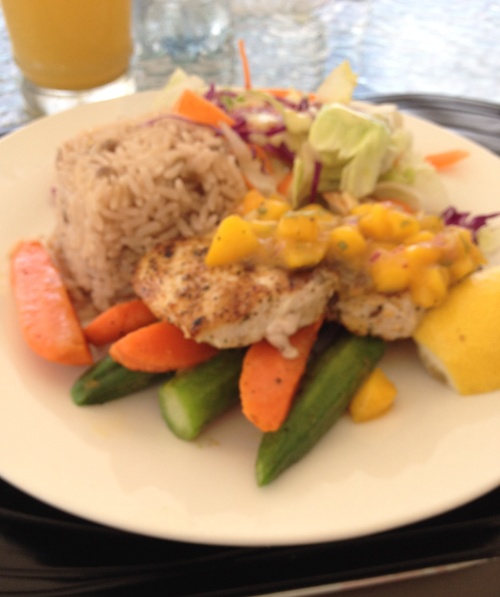 Although I'm disappointed my meal photo didn't turn out well, I was not disappointed at all with my lunch. I had mahi mahi with a wonderful mango sauce on top, a mix of rice and beans, fresh salad, and veggies. Although I was really full, I had to taste off the extra plate brought to us, to try their tender red meats and polenta. Everything was absolutely scrumptious!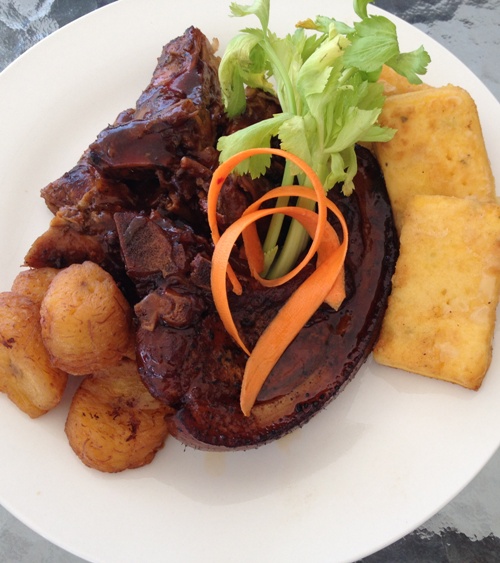 This restaurant is the only one of its kind on Nevis, so make sure you stop by. Visit
Nevis Tourism Authority
to start planning your trip to Paradise!
Read more about my travels to Nevis
HERE
.