#sponsored travel
Bananas is one of the most lovely restaurants on the
island of Nevis
. The ambiance is spectacular. The entrance is a stone path, with fire torches perched on both sides of the path. It leads through an island jungle garden to the restaurant.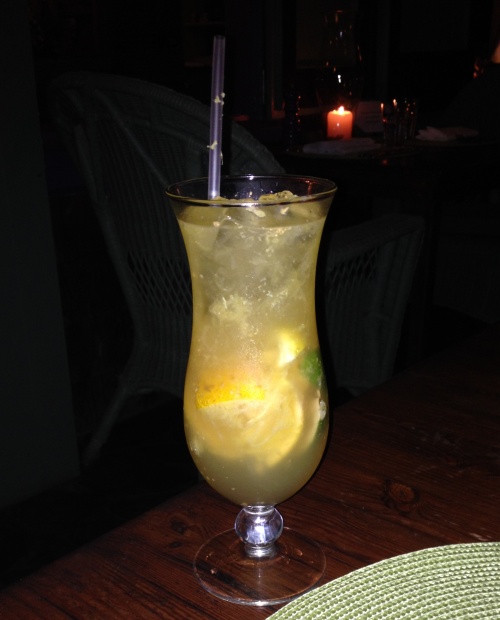 We were seated on the patio with a very warm Nevis welcome. I started with a refreshing Hot For Haiti rum cocktail (okay, I had two) and, if I remember correctly, a plate of Tannia Fritters with Nevis Hot Sauce, which were delicious.
I dined with Greg Philip (Nevis Tourism Authority) and Scott Higby (Austin Texas chef) and his wife Karina (Austin pastry chef). Great food and great company always makes for a wonderful meal, and nowhere better to do that than on Nevis!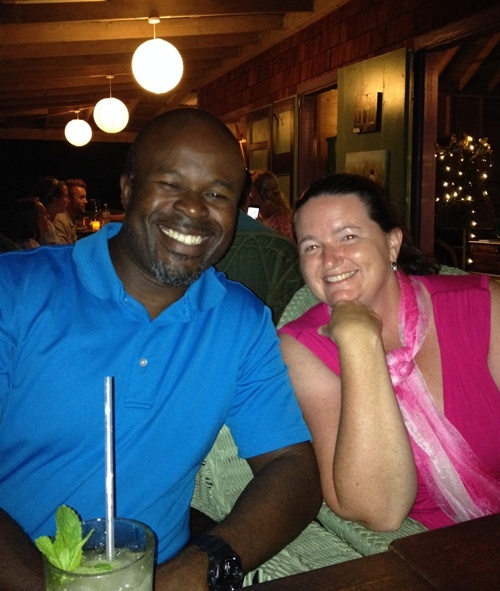 We ordered two huge mixed appetizer platters. They were filled with a variety of foods and sauces and each item was a tasty treat. I actually had to take two different photos to get a good shot of all the different choices on the platter.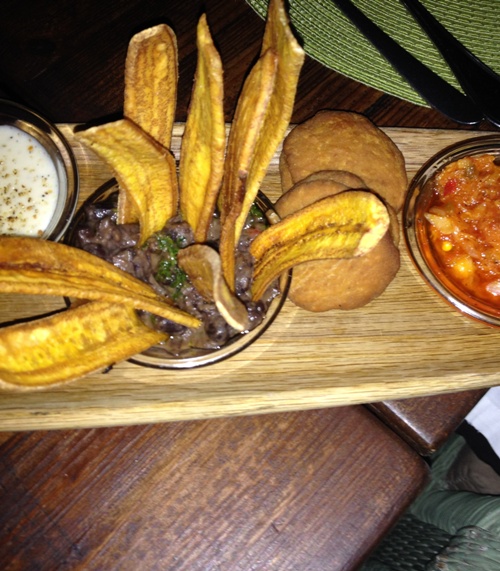 For my main course, I chose the Curry Shrimp with Rice and it was incredible. The curry spice was exactly the right amount, so that it was spicy but not over-spiced. After eating the shrimp (since it's one of my favorite foods), I stirred the rice and vegetables into the sauce for a heavenly meal.
Even though I barely had room for dessert, I had to try the Banana Creme Brulee. Simply fabulous! Bananas Restaurant is a place you must visit when you're on Nevis. I highly recommend everything about it.
Funny story: When I returned to my cottage at
The Hermitage
for the night, it was dark until I walked into the motion-sensor light area in front of my cottage door. I heard something to my right and looked over to see a donkey standing just a few feet from me. We quite startled each other and he shuffled off quickly into the dark.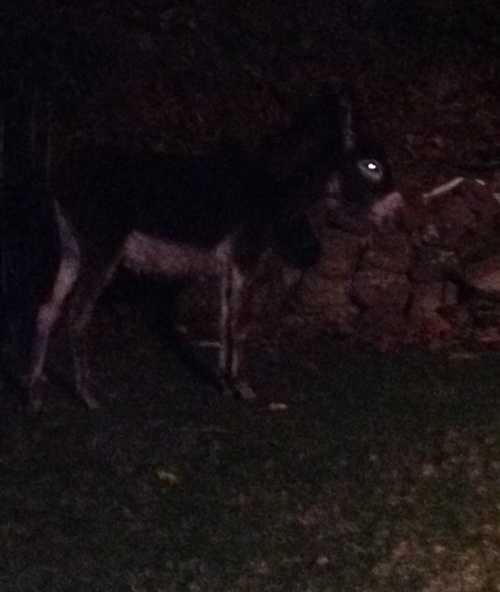 Visit the
Nevis Tourism Authority
to plan your trip and be sure to dine at
Bananas
!
Read more about my trip to Nevis
HERE
.