Disclosure: I received product at no charge in exchange for my honest review.
Give your child just a few minutes out of your busy day, to sit down together and read these wonderful new books. By reading to your child, you're teaching them they are valued, that reading is important, and that reading is fun. When you read to your child, you teach them language skills, which will help them learn how to interact with others. Children who listen to adults reading will learn to read faster than children who spend their time watching electronic screens. These three new books will teach and delight your kids!
Love You Too
by Alastair Heim and Alisa Coburn is a charming, interactive board book. It features a father and daughter finishing each other's sentences as they move throughout their day. For example: "When I say swing me, You say high. Swing me, high! Swing me, high!" It's fun to read aloud and even more fun when your child chimes in and begins to participate in the story. A wonderful gift for any young child! Get it
HERE
.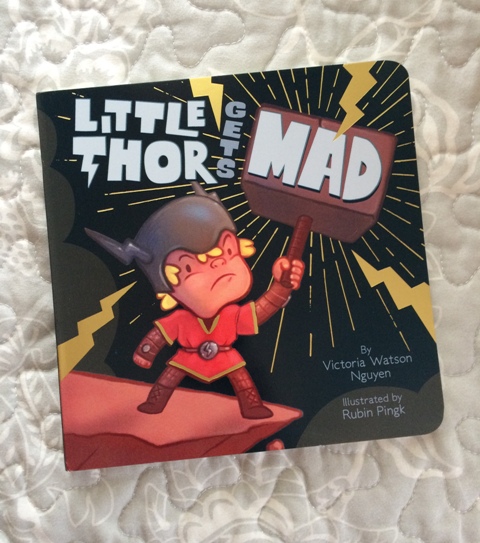 Little Thor Gets Mad
by Victoria Watson Nguyen and Pubin Pingk helps children learn to react in positive ways when they are gripped with anger. Rather than destroy things, Little Thor learns to take a breath, think about it, and talk about it. Being strong isn't just about being able to lift heavy things. This board book is a delightful teaching tool for young children! Get it
HERE
.
The Little Winter Book of Gnomes
by Kirsten Sevig is a charming collection of Scandinavian wisdom accented by whimsical illustrations. Children will learn positive values like "The more the merrier" and "You won't always know the song. Sing anyway." There are even some crafts and recipes for holiday favorites like mulled cider and gingerbread. It is a wonderful holiday gift idea for young readers or anyone who loves gnomes. Get it
HERE
!