Disclosure: I received product at no charge in exchange for my honest review.
You may have seen my Promotion.com
Wish List
that I posted a couple weeks ago and I'm so excited that I received the
Wood Wagon Flower Planter
! This is my favorite home decor item in my house right now. Although it's sold as a flower planter for the outdoor area, this Wood Wagon is the perfect home decor item to help you decorate for the seasons, the holidays, and everything in between.
The
Wood Wagon
comes partially assembled, making it a quick ten minute full assembly. The wooden wheels even turn! The wood comes sanded smooth, then stained a dark walnut color which highlights the gorgeous wood grain. I especially love the detail of the metal band at the fore and aft. The handle even moves up and down to make it easy to move around.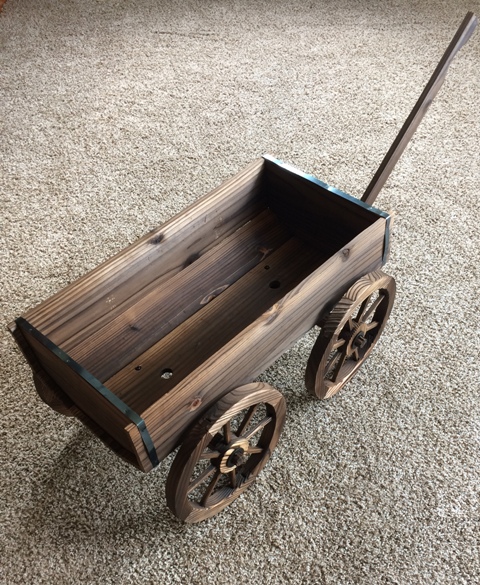 Please note, it's not designed for children to ride in, but for you to display your most loved items. This is a wonderful time of year to fill the
wagon
with Fall Mums and place on your front patio! There are even two drain holes cut into the bottom of the wagon to keep your plants from getting too much water.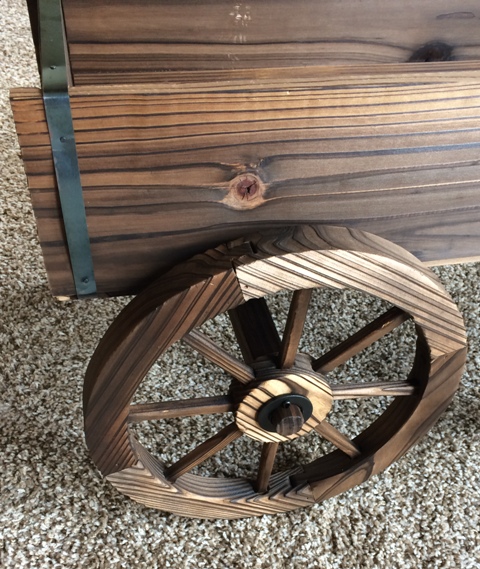 Personally, I'm going to use the
Wood Wagon
in my house as a showpiece! I'm going to fill it with pumpkins and fall decor for October and November, then I will fill it with beautiful Christmas decor for the holiday season. I could even fill the wagon with Christmas gifts and set it by the Christmas tree. Follow me on
Instagram
so you can see how I use it throughout the year!
Right now, I have the
Wood Wagon
in my farmhouse kitchen. I tucked my favorite cookbooks on one side of the wagon, added an antique amber glass gallon jar with some teardrop grass in the top, and tucked in a couple of large kitchen trays in the back that don't fit in my kitchen cabinets. I think it looks absolutely adorable! What would YOU put in it?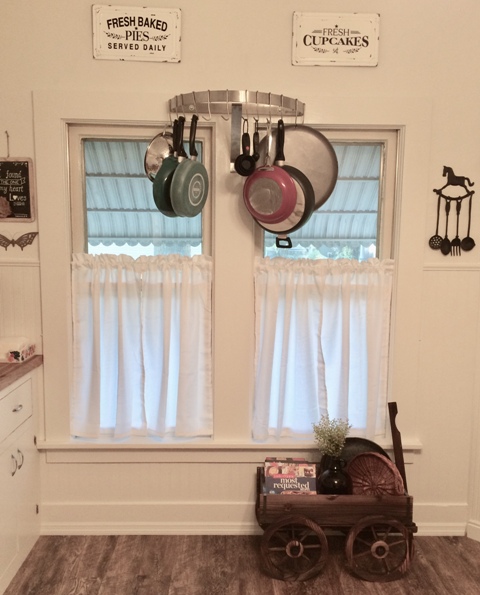 Promotion.com
has so many wonderful products, including home decor, garden decor, electronics, sports and game equipment, personal products, furniture for every room of your home, office supplies, video equipment, pet supplies, toys and baby equipment, and much more. Best of all, they offer all these brand new, high quality items at rock bottom prices!
to order the
Wood Wagon Flower Planter!
Save $5 off your $50+ order with code PROM