Disclosure: I received product at no charge in exchange for my honest review.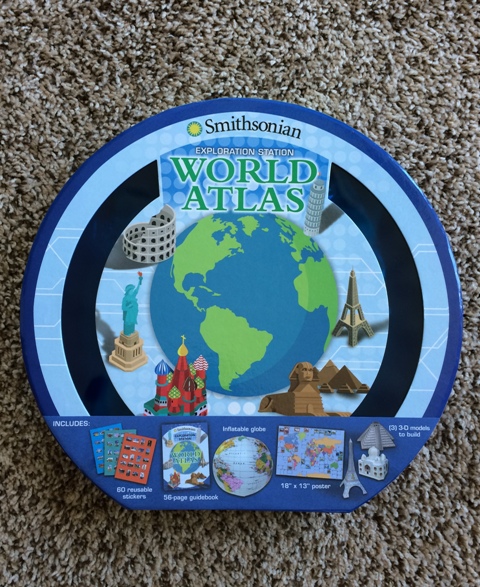 Give the gift of hands-on exploration of our world to your school-aged child! The
Smithsonian Exploration Station: World Atlas
by John Farndon is so much more than a good book. This treasure trove will take your child on an expedition across the world through interactive activities that both educate and entertain.
Included is a 56-page book full of informative text and full-color photography teaches children about the diverse cultures, customs, wildlife, and natural beauty that form our world. It's filled with maps, charts, flags of many countries, and interesting facts galore!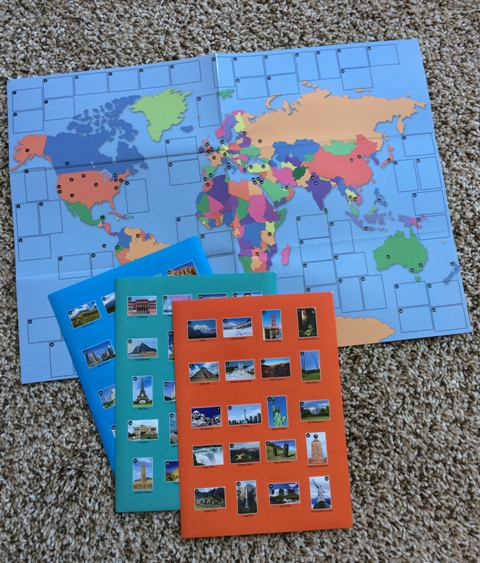 You will also receive a laminated fold-up map with three sheets of reusable, corresponding stickers. The stickers are little photographs of some of the most recognizable structures, landmarks, and wonders of the world.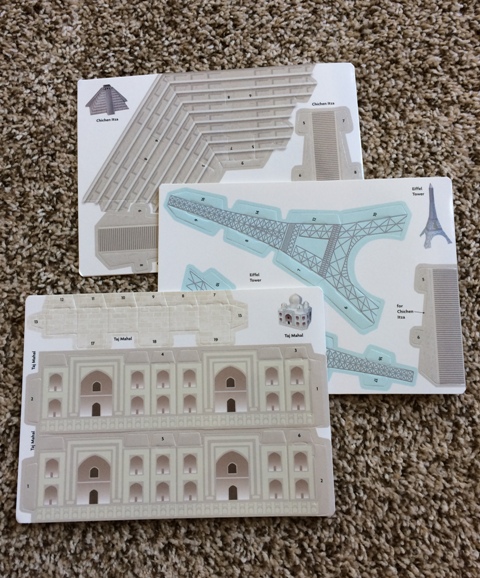 Get even more hands-on interaction with these three-dimensional cardstock models, just waiting to be assembled. Kids can construct the Eiffel Tower, the Taj Mahal, and a Mayan pyramid with their own hands!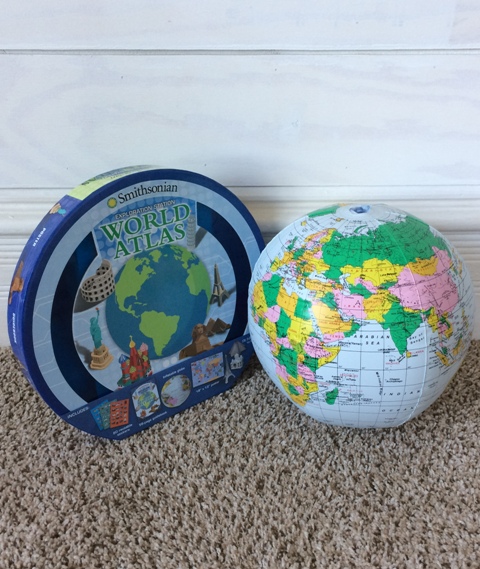 And, you'll also receive an incredibly detailed, inflatable globe that is both great fun and very educational. I was delighted with all the activities in this Smithsonian Exploration Station: World Atlas. Anytime that we can get kids excited about learning is a big win. I love this activity box and think it is an excellent gift idea for any child over the age of six years.
today from Silver Dolphin Books!