Disclosure: I received product at no charge in exchange for my honest review.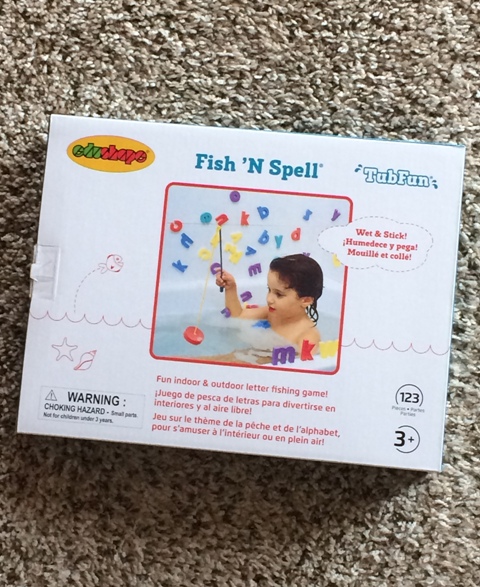 Get your preschooler ready for school by incorporating learning games into their everyday lives, like adding the
Edushape Fish 'N Spell Fishing Set
to their bath time routine. This set includes dozens of wet and stick letters, fishing poles, and bait circles that stick to the letters.
Fish 'N Spell comes with four fishing poles, so your child can play in the tub alone or with a sibling, or in the water table or swimming pool with friends. The lowercase letters come in a variety of colors so children can practice naming their colors too. There's even extra fishing line included.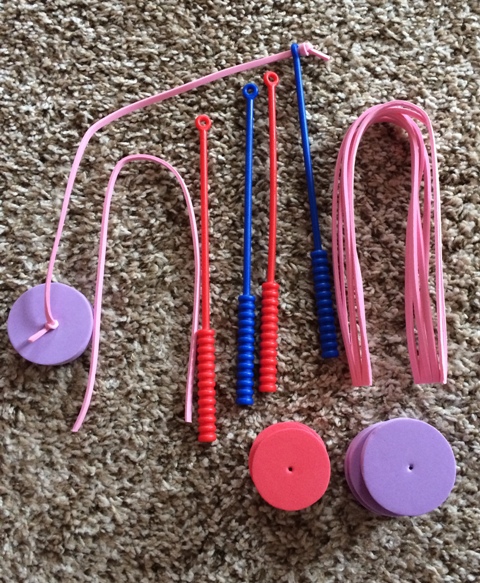 Assembling the fishing poles takes just a couple of minutes and the bait circles come in two sizes so children can challenge themselves by using the smaller bait circles. In addition to providing letter recognition opportunities, children can even begin spelling easy words like mom, dad, cat, and dog.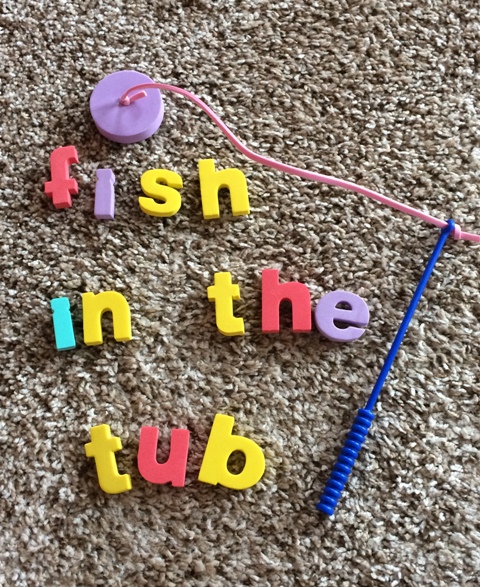 Fish 'N Spell
also helps to develop hand-eye coordination, as well as both large motor skills (using their arms) and small motor skills (using their fingers). These letters, when wet, will stick to any smooth surface, such as bathtub walls and shower walls.
Fish 'N Spell even offers children the chance to work on counting skills. Count the number of letters in the child's name after spelling it out. Count the number of yellow letters. Count the number of letters as your child catches them.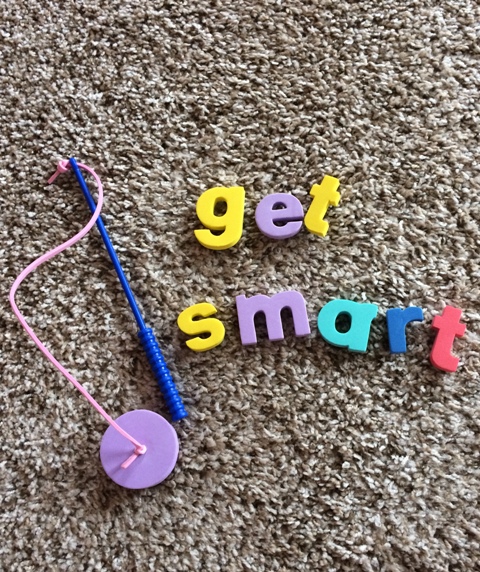 Fish 'N Spell comes with directions on assembly of the fishing poles, as well as a couple of games that children can play with this set. Encourage your child to be creative and to come up with other fishing games on their own. I love this set and was so excited to give it to my 3 year old grandson!
from Edushape for your little ones!