Disclosure: I received product at no charge in exchange for my honest review.
Jessa Leona has a fabulous line of specialty baby products, from safety locks and corner guards to potty chairs and step stools. If you have a toddler, you know that the one thing they want more than anything is their independence. This
Toddler Dual Height Step Stool
is the perfect partner for fostering your little one's desire to do things independently.
Jessa Leona's
Toddler Step Stool
is made from lightweight plastic so that it's easy enough for a toddler to carry around, yet it's sturdy enough to hold up to 150 pounds. The neutral white and gray design will match any decor. It features two steps so your child can use it at different heights and for many years to come.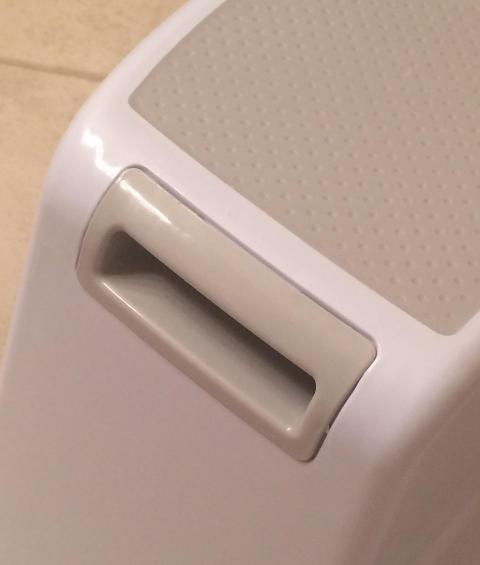 The Toddler
Step Stool
also features handles on both sides, making it easy to carry and both heights of the steps have a soft grip texture so your child feels secure even on the top step. The base of the step stool has a slip-resistant design that provides a secure surface on all floor types. Jessa Leona is so sure you'll love their step stool that they offer a 100% lifetime money-back guarantee.
Give your toddler a boost for potty training. Help them step up to wash their own hands too. Use the Toddler
dual height step stool
in the kitchen so your child can help with baking, washing vegetables, and drying the spoons. Use it in the garage to give kids a peek at the car engine and in the backyard to help fill the birdfeeders. Kids will love the extra height and they will love the independence the Jessa Leona Toddler Step Stool provides.