Disclosure: I received product at no charge in exchange for my honest review.
Berlin Natural Bakery makes delicious non-GMO foods and snacks for the whole family. Baked with love in the heart of Amish Country, Berlin foods are the perfect way to encourage your family to indulge in healthy grains. My family has been enjoying a wide variety of
Berlin Natural Bakery
foods over the past week and we are so impressed!
My favorite are the Chocolate Crinkle Spelt Cookies. They are so soft and fresh, and simply melt in my mouth. We used the White Spelt Noodles to create a delicious Chicken Alfredo Dinner. Spelt is an ancient grain and Berlin Natural Bakery has managed to create amazing foods made with spelt that promote natural health.
Berlin Natural Bakery
offers sweet breads, cookies, bread sticks, bread loaves, dinner rolls, flour, and so much more. Their products are non-GMO Project Verified so you can feel great about giving your family the very best foods. Everything tasted so fresh, and the breads freeze and thaw just as fresh.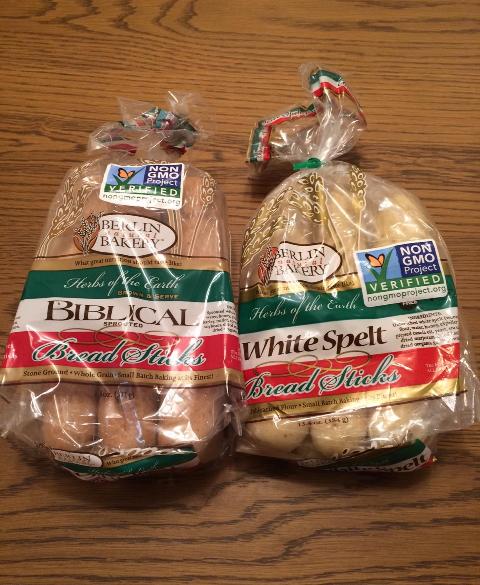 We love the Righteous Raisin Spelt Bread. I like to pop a few slices in my toaster then slather on some real butter while it's still warm. The Spelt Dinner Rolls are the perfect companion to a Spelt Pasta meal, like our chicken alfredo, or even for breakfast with a sausage gravy.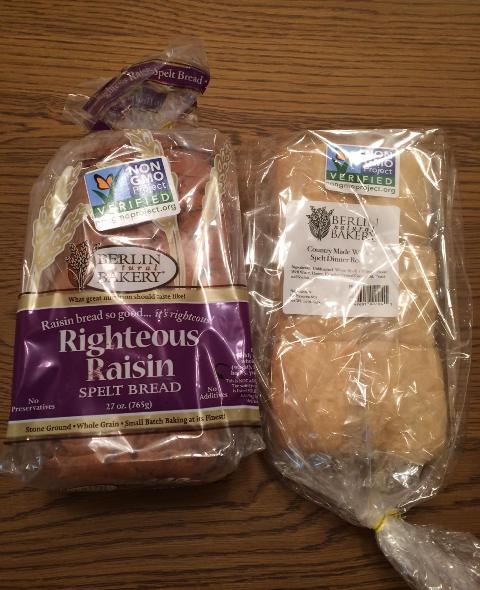 I think my absolute favorite Berlin Natural Bakery food is the Pumpkin Streusel. It's soft and tasty, with a sweet cinnamon glaze on the top. I love to warm it just a bit in the microwave and eat it with a fork. It's more like a cake than a bread.
Try the Spelt Angel Food Loaf with some fresh strawberries and cream for a special dessert. You will be delighted to serve these foods to friends and family. I highly recommend these delicious foods from
Berlin Natural Bakery
, and I cannot wait to order more!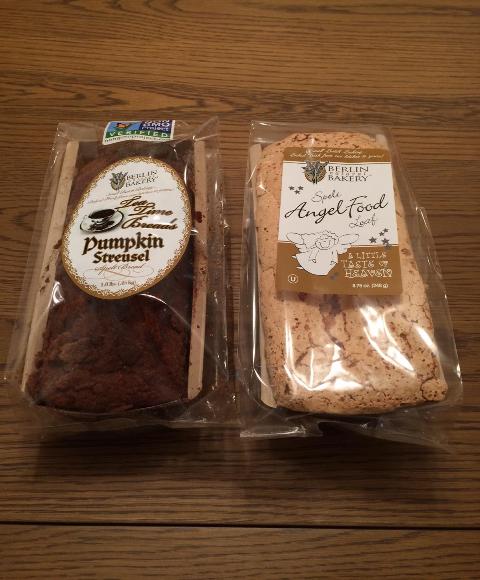 Shop for these and other delicious products at