Disclosure: I received product at no charge in exchange for my honest review.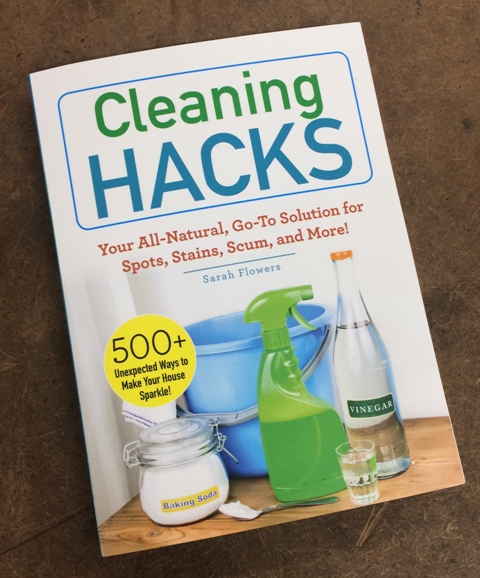 Cleaning Hacks by Sarah Flowers
is an invaluable resource book that contains over 500 unexpected ways to clean your home in natural ways. You will find this book is filled with simple, cost-saving cleaning tips and tricks in an easy to read format. Did you know you should be cleaning your sponge on a weekly basis by putting it in the microwave for just 90 seconds? Or that you could use a rubber glove to clean up pet hair instead of a lint brush? Or that wax paper can be used to make your faucets and sink fixtures shine instead of a chemical polish?
Avoid long lists of mysterious chemicals and skip buying multiple cleaning products and get back to basics and use simple, all-natural solutions that are safe, inexpensive, and effective. Take control of your cleaning to-do list with these easy, natural cleaning methods. Organized by cleaning project, you'll be able to find the perfect easy solution for all your cleaning jobs, however large or small, with this handy guide. It's an excellent book to have on hand for spring cleaning!