Disclosure: I received product at no charge in exchange for my honest review.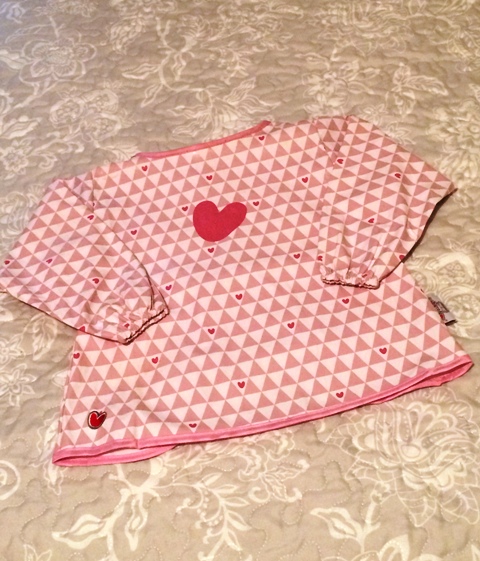 Nearly everything a baby or toddler does is messy. When my granddaughter was here in January, mealtimes were delightfully chaotic. Her parents had gotten into the habit of just taking off her clothes before meals, and they remarked they wish they had a bib that covered everything. I'm so excited that I get to send the
Baby To Love Waterproof Smock Bib
to them!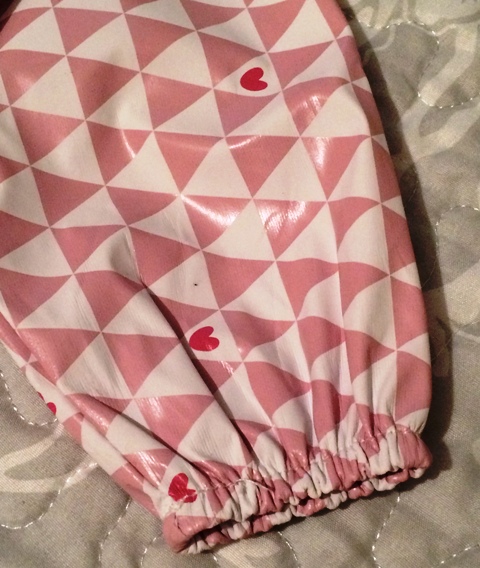 It is made of waterproof material, with gathers at the wrist and velcro at the back, so it can completely cover your child's shirt and arms, and when the child is placed in a highchair, it also covers their lap. It can easily be wiped down after a messy meal with a cloth or sponge, or you can toss it in the washer.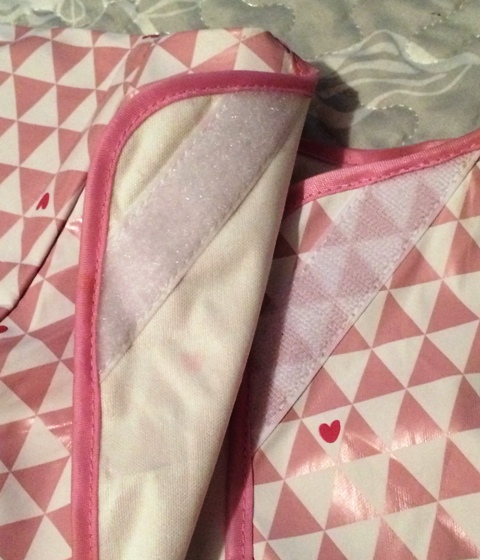 The pink heart smock is perfect for little girls and Baby To Love also offers one for boys with blue stripes. This
waterproof smock
is also perfect for early learning art activities, water table play, exploration with slime or shaving cream, and so many other wonderfully messy learning opportunities.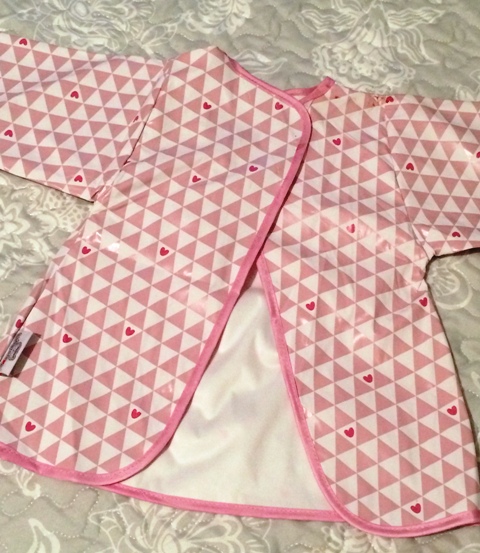 This wonderful smock bib from Baby To Love solves the problem of messy food and fun by protecting your little darling from destroying every piece of clothing. Just think how many less extra outfits you'll have to carry in the diaper bag! This
Waterproof Smock
is the perfect gift for parents of babies and toddlers. Edited to add: Look at my adorable granddaughter in her new smock!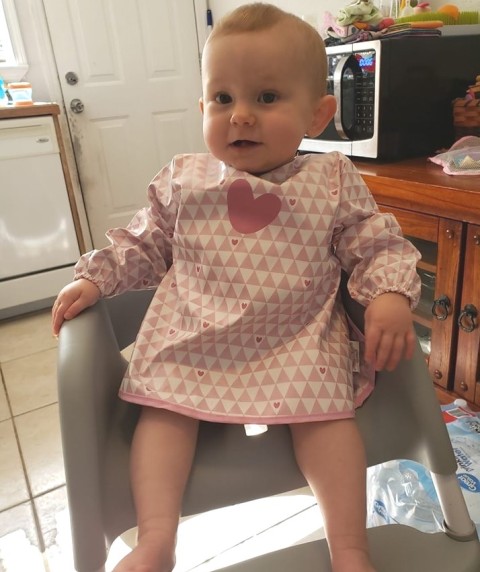 for great products and to order your