Disclosure: I received product at no charge in exchange for my honest review.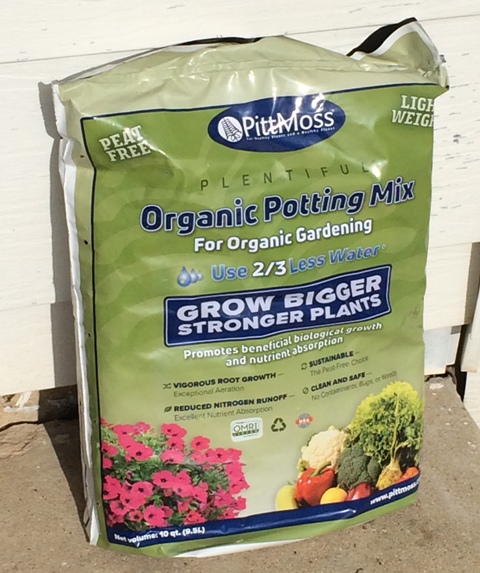 PittMoss
is an organic potting mix made from recycled cellulose fibers, like newspaper. It keeps material out of the landfill, which allows gardeners to have good stewardship of our planet. The unique physical, chemical, and biological properties of PittMoss maximize the use of nutrients and water.
PittMoss is a next-generation growing media. Not only does it reduce the need for applied chemicals and water, it is made from organic and natural materials. PittMoss can be used in so many different ways. Whether you're an avid gardener, a specialty grower, or you like to mix your own potting or gardening soil to perfection, using
PittMoss
can dramatically improve your results.
The first thing I noticed about
PittMoss
was its lightweight properties. Carrying a bag of PittMoss is so much easier than carrying a bag of regular potting soil. It's also an easier medium to work with when planting, especially in planters, like my planter wagon of strawberries. PittMoss is easy to handle, easy to move around, and easy to spread around plants.
PittMoss
is also less dusty than a peat-based blend. The surface area of PittMoss encourages a better balance of air and water, which acts like a probiotic for plants, helping them grow bigger and better. The recycled ingredients of PittMoss are also free of pests, insects, and diseases. I love working with PittMoss!
I've gotten around a dozen tiny strawberries from my two strawberry plants before adding
PittMoss
to the existing potting soil I used when I planted them a month ago. I'm so excited to see if the addition of PittMoss increases the size of the berries. I'll update my post in a few weeks to let you know!