Disclosure: I received product at no charge in exchange for my honest review.
The
OMEGA Heated Hoodie
by Volt is awesome! My husband loves it! It's the perfect sweatshirt for daily use. This hoodie can heat your body's core with the help of their patented Zero Layer Heat System. The Zero Layer Heat System minimizes the amount of bulky layers and also maximizes heat transfer. It keeps you toasty warm so you can enjoy more of life's outdoor activities.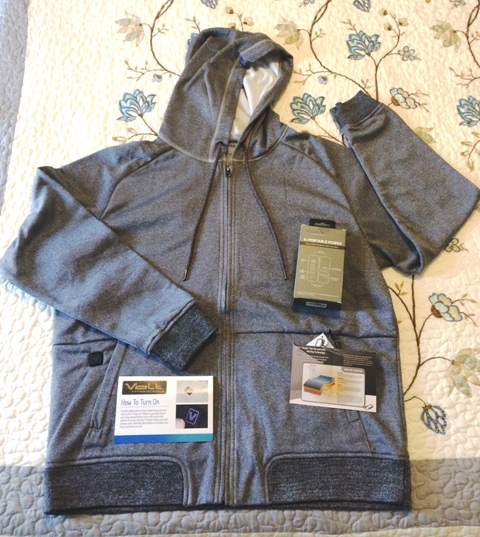 The OMEGA
Heated Hoodie
is made with a high strength Poly/Cotton blend. This sweatshirt won't lose its shape and will stay looking sharp. The external rubber switch on the outside of the right hip pocket allows you to choose between 3 different settings. The switch will glow red for high heat, blue for medium heat, and green for low heat. The heat system heats in 4 zones - upper back, lower middle back, and both pockets (to warm your hands).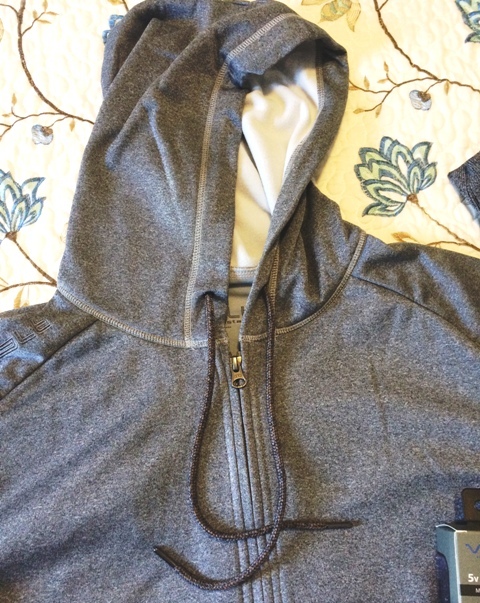 The Omega Heated Hoodie comes with a charging cord and a 5 volt 6000 mAh battery that will keep you warm for hours. When you aren't using the battery to heat the hoodie you can also use the battery to charge a cell phone. You can also use any 5V USB powerbank to run the heat system as long as it has a minimum 2 amp output. The VB560 5v 6000mAh USB powerbank battery and charging cable the provides soothing heat on high for 2+ hours and 5+ hours on the lowest setting.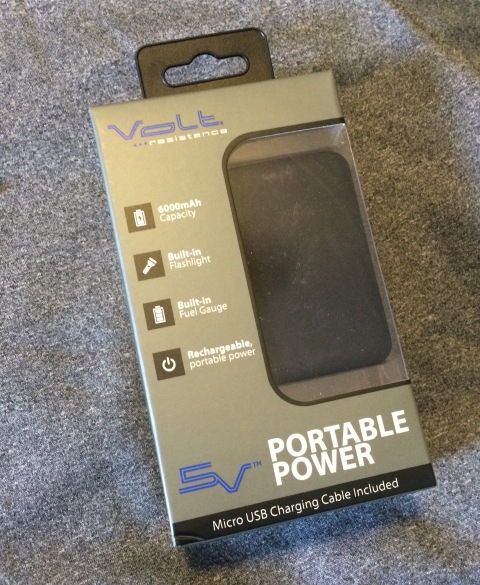 The
OMEGA Hoodie
is extremely well constructed, with zippered pockets, a zippered front, elastic wristbands and waistband, and a lined hood. It's super soft and very comfortable to wear. The heating elements add almost no weight to the hoodie, so it is much easier to wear than a heavy winter coat.
It comes with an instruction booklet that details how the power bank and the hoodie's heat system work. It is extremely easy to use and the heating system is wonderful. We live on a Kansas farm and we get very high winds and many days below freezing. The OMEGA Hoodie keeps my husband toasty warm as we go about our farm chores and renovations, allowing him better freedom of movement than a coat.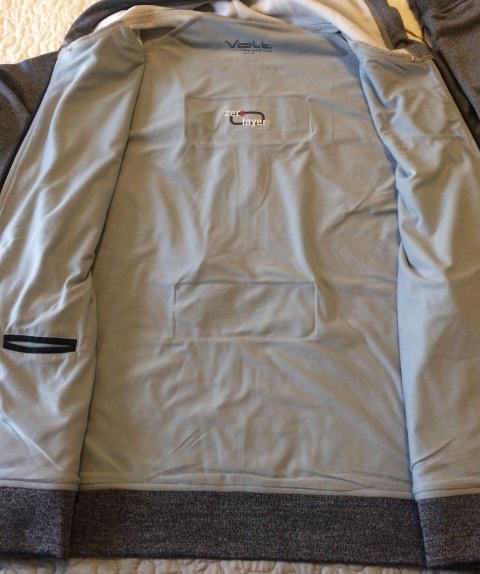 The power bank is very compact and fits easily into the little pocket inside the hoodie. He doesn't usually get too excited when I give him something new to try out, but he was super impressed with the
OMEGA 5v Heated Hoodie by Volt
. He is going to get so many years of use from this fabulous product!
The OMEGA Heated Hoodie is a fabulous gift idea! Give one to your husband for his birthday, one to your dad for Father's Day, and one to your son who probably never wears his heavy coat on campus. Your son will probably still wear shorts to class, but he'll be warm in this hoodie!
The OMEGA Hoodie is one of the most unique products we've ever reviewed. We are extremely satisfied with both the look and the function of it. It's definitely a five star product! Check out all the fabulous products available at
Volt
!