Disclosure: I received product at no charge in exchange for my honest review.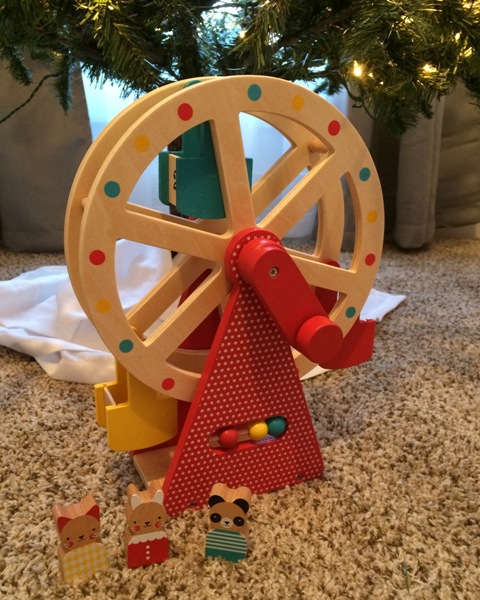 If I were still a young child, THIS is the toy I'd be most excited to find under the Christmas tree! The
Carnival Play Set Wooden Ferris Wheel from Petit Collage
is my favorite pick for young children for this year. I can easily see this toy offers endless hours of fun, creative play, and hidden learning experiences!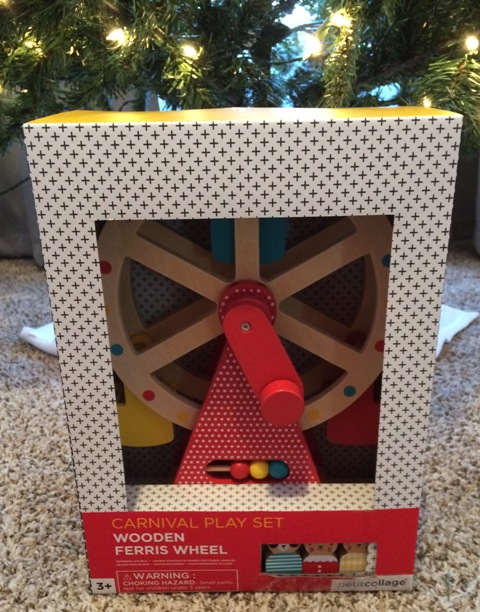 Take your three animal friends (included) for a ride on this
Wooden Ferris Wheel
. Turn the handle to make the ferris wheel spin around and around. Painted with nontoxic, water-based paints for safety, this ferris wheel is durable enough for many hours of play, and beautiful enough for display. It even comes pre-assembled so no one will have to frantically assemble it on Christmas Eve!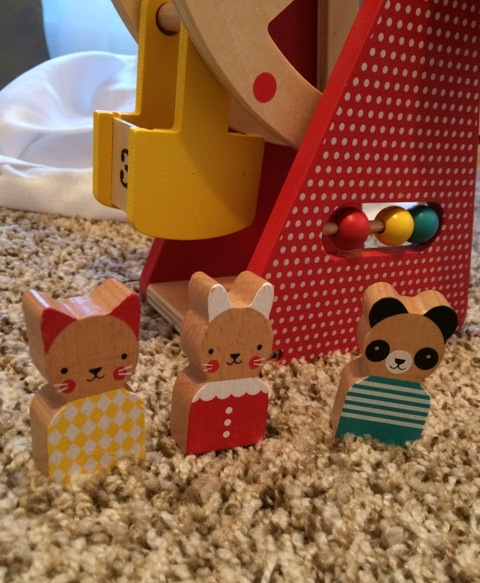 Each of the three animal friends is made of solid beechwood and each one wears an outfit that matches the colors of the three ferris wheel seats. On the side of the ferris wheel is an abacus of three beads that also matches. It stands just over 12" tall, so it's a great choice for the BIG Santa gift on Christmas morning!
Children will be learning as they count the animals, the abacus beads, and the ferris wheel seats. On each of the ferris wheel seats are also the numbers 1, 2, and 3 to help young children with number recognition. This toy also helps develop hand-eye coordination and fine motor skills. I love that
Petit Collage
is always looking for new ways to work these kinds of incidental learning opportunities into their amazing toys!
The adorable kitten, panda, and bunny are ready help your child act out visiting a carnival or recalling a time when they actually rode a ferris wheel. Pretending with role-playing toys allows children to extend their imaginations, create new ideas, and even work through possible fears of carnival rides. This ferris wheel offers endless hours of imaginative play and creative storytelling!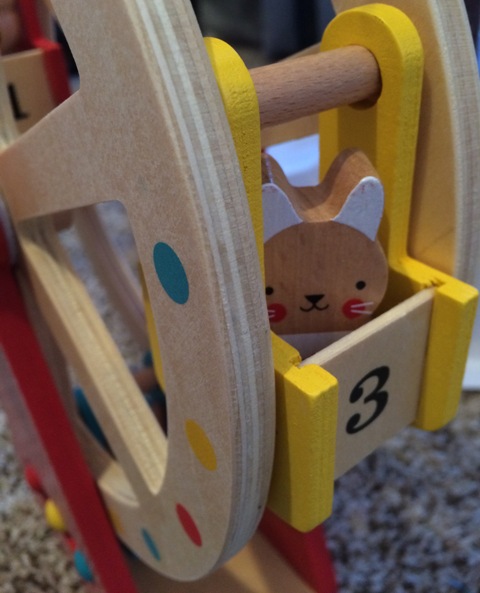 Best of all, this
Wooden Ferris Wheel
is FUN! Little girls will love playing with the animal friends at the carnival and little boys will love spinning the ferris wheel so fast that the animals are hanging on for dear life (which is a great way to learn cause and effect). This toy has a nostalgic feeling to it, in my opinion, which makes it even more charming. This toy is sure to be a cherished one that is passed down to your children's children.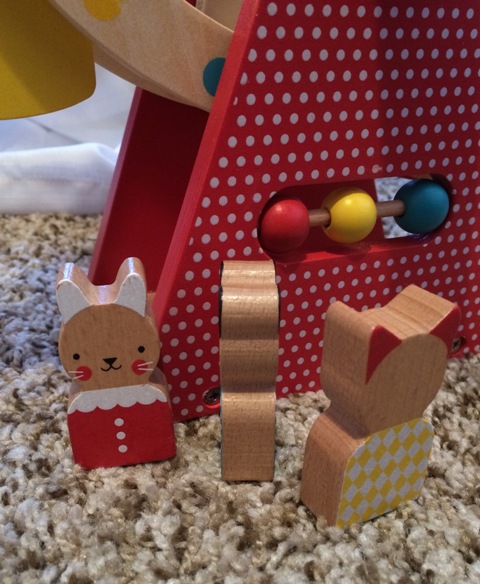 Petit Collage offers wonderful developmental toys,
games, puzzles, books, crafts and more!
Visit Petit Collage today to order the