Disclosure: I received product at no charge in exchange for my honest review.
There is always at least one person on my holiday list that completely stumps me when it comes to finding just the right present. Now that we've played
Tiki Toss
, I know it is the gift that everyone will love, even the person who seems to have everything. Tiki Toss is the original hook and ring game that is simply good, clean fun. Tiki Toss Surf and Free Toss Basketball come in both original style and deluxe style.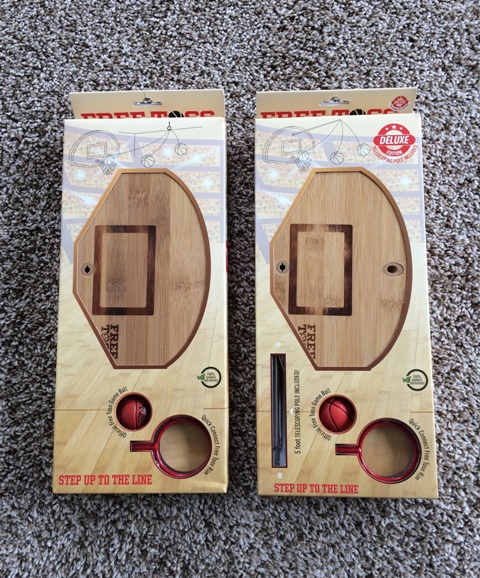 Always the life of the party,
Tiki Toss
is described as addictive, competitive, and meditative. You can play alone, against a friend, or with the entire family. It can be set up indoors or outdoors, take it along with you and play on the go! Great for the patio, game room, dorm, workshop, cabin, and backyard. Take it along tailgating or to the campsite with accessories like camp ready straps.
The original style and the deluxe edition seem to differ in just one way...the deluxe editions of Tiki Toss Surf and Free Toss Basketball include a five foot telescoping pole from which to hang the ring or basketball, whereas the original style allows you to hang the ring or basketball from an overhang. Since I really don't have an overhang that would work, I opted to install the deluxe version of both.
Tiki Toss even includes the screws for you to hang your new game. Assembly is quick and simple, hanging the games was equally as quick and simple. We decided to hang our games on the side of our very old freestanding garage which is our future barn when our new garage is built. One side of the garage is within the fenced area of our backyard, so it's the perfect spot for entertaining.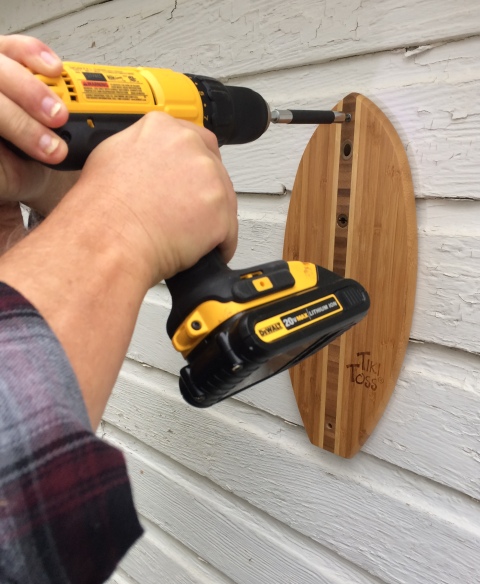 Tiki Toss
features a 100% bamboo backboard (the sustainable choice) that is beautiful and sturdy. The telescoping pole features two holes on the tip where the string feeds in one side and out the other, then a small knot can be tied for an extra tight grip on the string that holds the ring or basketball.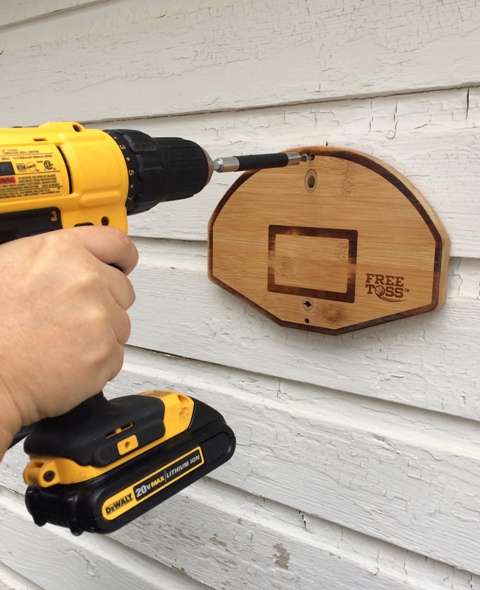 The Free Toss Basketball features a basketball hoop with a small basketball net that simply locks into place on the backboard. The Tiki Toss Surf features a hook that locks into place in the same way. If you're installing your games outside, the extra pieces can be removed and stored during inclement weather.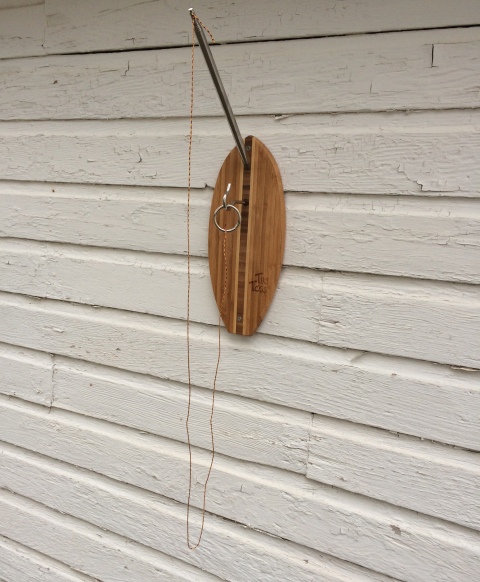 It took maybe five minutes to get both games permanently installed and set up. Then my husband and I ended up hanging out in the backyard, playing both games, until it got dark outside. They are so much fun to play and although we cannot see any neighbors from our backyard, they had to have heard us laughing loudly.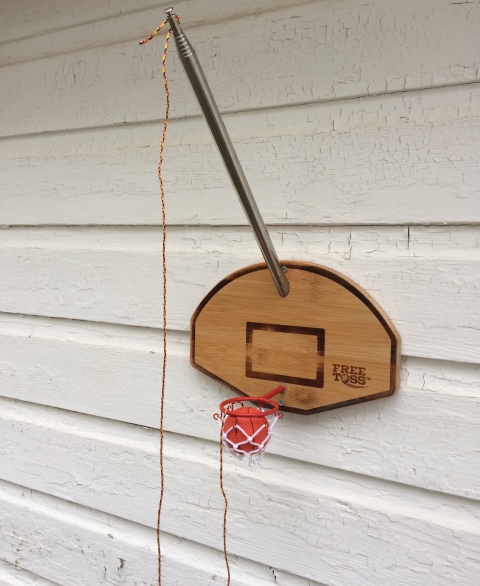 Tiki Toss
Surf and Free Toss Basketball are perfect gifts for everyone! It's a great gift for guys, teens, college students, school-agers, retired people, that uncle who is impossible to buy for, bosses, co-workers, and even your mail carrier. There are several other designs and versions available, so you can check off everyone on your list.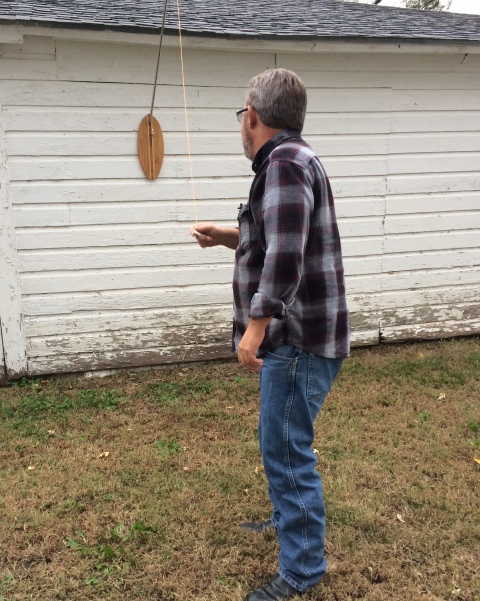 We love Tiki Toss and Free Toss! We had way more fun playing, than just sitting on the couch watching another re-run on television. It got us up on our feet, moving around, laughing, and outside in the fresh air. It's a great way to get some daily exercise and have fun doing it!
To see all the Tiki Toss games available
and to order your holiday gifts