Disclosure: I received product at no charge in exchange for my honest review.
If you love honey (and who doesn't?) you are going to love the new
Honey Cream Spreads
from Bumbleberry Farms. Bumbleberry Farms is a woman-owned business that is transforming honey cultivation. Their unique approach helps promote healthy environment while also supporting community development.
These Heritage Honey Cream Spreads come in four delicious flavors: Lovers Leap - an old world sea salt caramel: Squirrel Crazy - pancakes and maple syrup; Sticky Buns - cinnamon slathered in icing; and Molten Lava - deep chocolate fudge spice. Are you drooling yet? Honey Cream Spreads are an excellent gift idea! You can even order a gift set of all four flavors.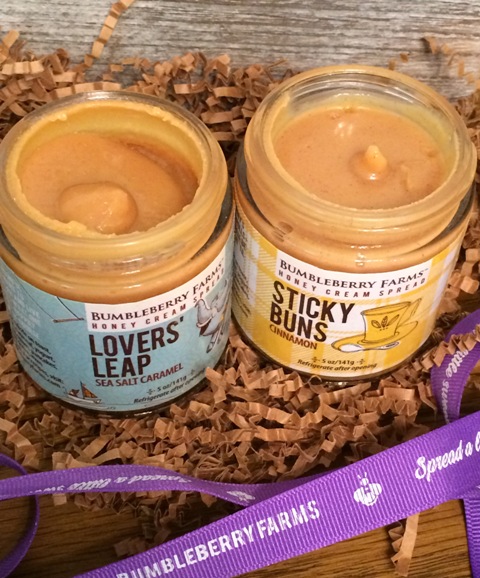 Bumbleberry Farms Honey Cream Spreads
can be used straight out of the jar, as a sweet ingredient in baked treats, spread onto pancakes or biscuits, whisked into a sauce, poured over coffee, drizzled over popcorn, and many other ways. Check out their website for fabulous recipes using Honey Cream Spreads!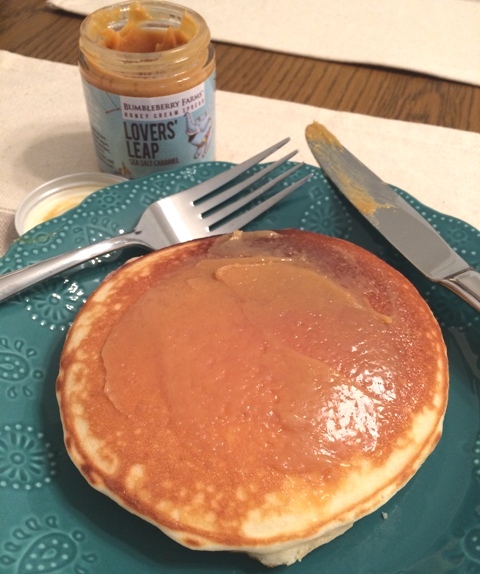 Honey Cream Spreads are made with real ingredients, like milk, sugar, butter, honey, sea salt, cinnamon, maple syrup, vanilla, etc. We used the Sticky Buns Honey Cream Spread and the Lovers' Leap Honey Cream Spread at our Sunday brunch, as a pancake spread and in our coffee. It's absolutely delicious no matter how you eat it!
Honey Cream Spreads today at