Disclosure: I received product at no charge in exchange for my honest review.
There are many places women go alone, especially during the holiday season. We like to do our Christmas shopping without the kids in tow and husbands rarely want to go along for a trek through the mall. The holiday season is also the time of year when criminals are looking to make an easy score, and women are often their targets.
Sabre
has a wonderful line of personal safety products for both women and men.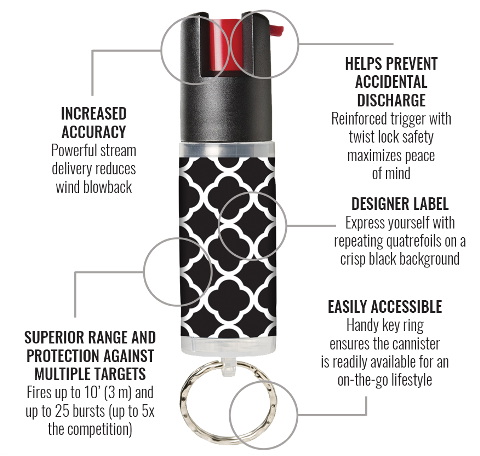 The
Black and White Designer Pepper Spray with Key Ring
is both beautiful and effective. It has an impressive 10-foot range with 25 bursts (up to 5x other brands) in a powerful stream delivery to reduce wind blowback. This stylish key ring makes it easy to take pepper spray on the go, and the locking top safety helps prevent accidental discharge.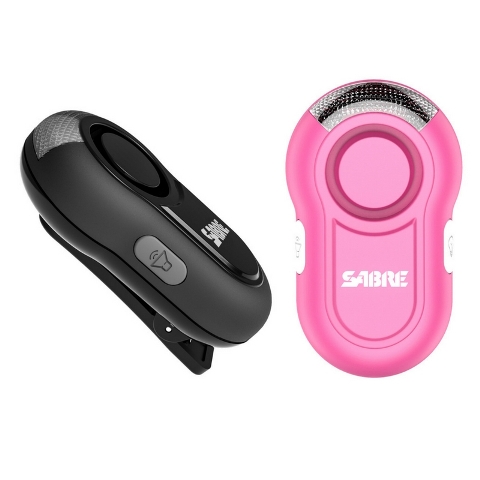 The
Personal Alarm
with Clip and LED Light is really easy to activate, just press the button to turn alarm on and off. Its 120 dB alarm is audible for 600 feet to alert others and will send your attacker running away. It easily clips to clothing or other personal items, and the LED flashlight has three different modes - on, slow flash, and fast flash.
Visit
www.sabrered.com
to get your personal safety items for the holidays and all year long. Tuck these items into Christmas stockings for your teenagers and college students too!