Disclosure: I received product at no charge in exchange for my honest review.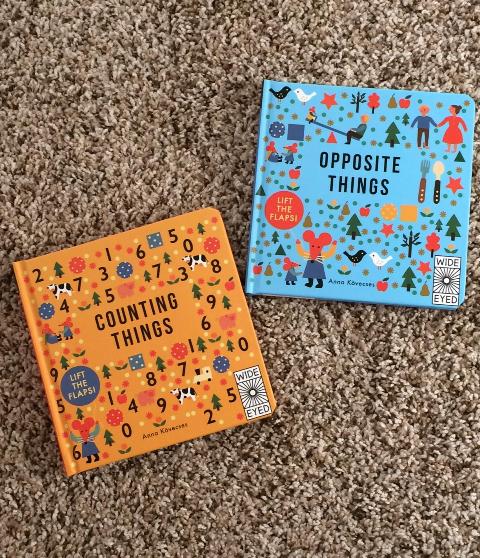 Books are an exciting way for preschoolers to learn new concepts. Young children love to snuggle up to someone who is willing to take a few minutes to read to them. These wonderful new books by Anna Kovecses will teach and delight with lift-the-flap features!
In "
Counting Things
," children learn to count to ten with Little Mouse. This cute board book features a large lift-the-flap on every page, making learning to count easy and fun! With stylish, retro-modern illustrations this is the perfect introduction to counting for young children. I love how the flap introduces the concept of "one more" item, an important first step to learning to add.
In "
Opposite Things
," Little Mouse teaches children about opposites in an easy and fun way! On every page there is a lift-the-flap and underneath children will find the opposite of each thing. These board books are sturdy and durable, perfect for preschoolers just learning to handle books properly.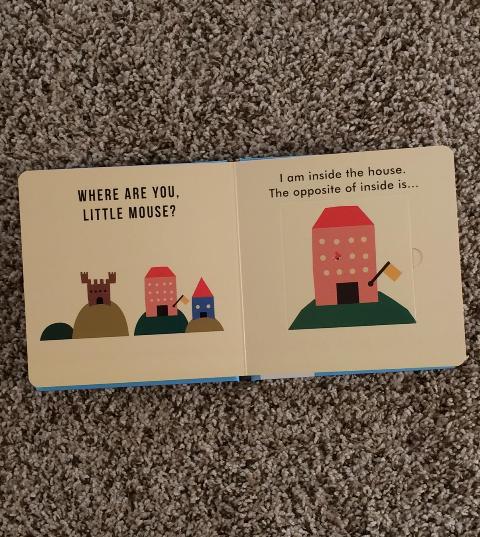 My two year old grandson loves these books! He is learning to count easily, and although opposites can be a more challenging concept, these books have been a wonderful tool to help him grasp the idea. These books are a perfect holiday gift idea for preschoolers!
Shop for these preschooler books at