Disclosure: I received product at no charge in exchange for my honest review.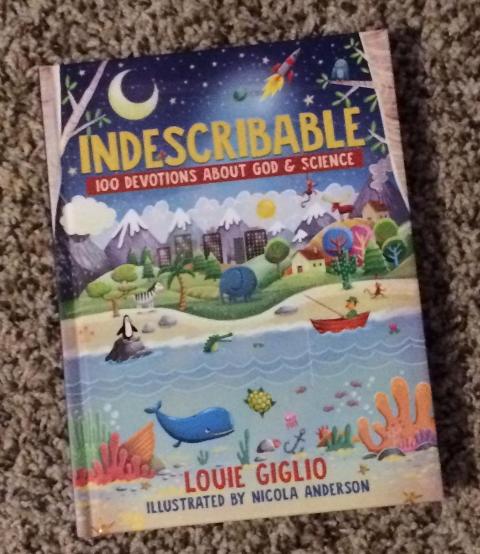 This beautiful hardbound book is the perfect holiday gift for kids in grades 1-6.
Indescribable: 100 Devotions For Kids About God And Science
by Louie Giglio shows kids the wonders of earth, space, our bodies, and more. We all know that kids love to ask questions. Why? How? When? For parents, it can be hard to know exactly how to answer those questions - from the small ones like why the sky is blue to how big the universe is. When it comes to questions about science, there is often an intersection between faith and fact. Indescribable helps parents fuse the two and cover both of those topics with ease.
Each devotion includes Scripture, a story, an application, a prayer, and a fascinating science section (some sections have experiments that kids can do at home) to keep kids engaged and curious about the fusion of faith and science topics. "There is so much to learn about what God has created - about the earth, space, our bodies, and the weather," said Giglio. "It's awe-inspiring! Each devotional teaches children about the coolest parts of God's creation and will encourage kids to grow in their faith in the Creator himself. We explore the facts and learn how incredible it is that the designer of it all knows us by name. He loves us, he cares for us, and to know that is a joy that is truly indescribable."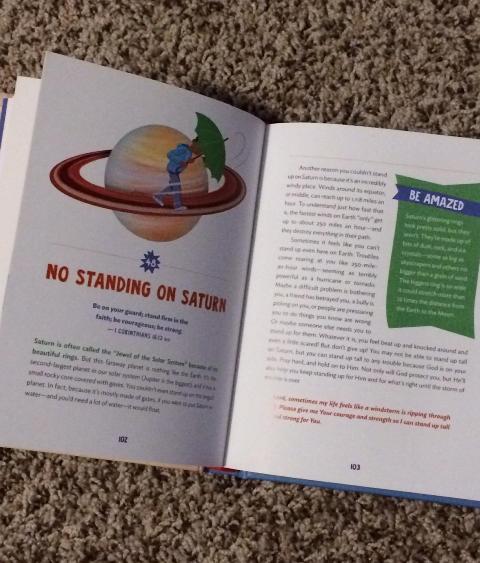 Order your copy of Indescribable at