Disclosure: I received product at no charge in exchange for my honest review.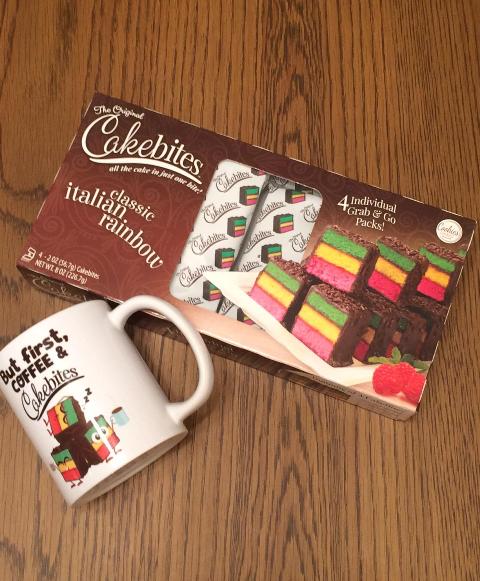 I have just discovered my newest obsession -
Cakebites
! They are so incredibly delicious and they are the perfect little snack with my coffee. All the cake in just one bite! Cakebites Classic Italian Rainbow multi-colored cake has a very unique almond flavor, sandwiched in between raspberry jelly, and coated in scrumptious dark chocolate. I had never tasted anything like it and I now am totally hooked!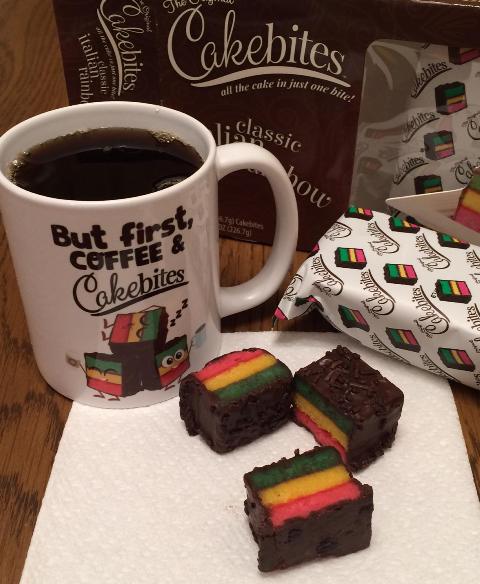 I received a box that includes four individual grab-and-go packs, each containing three
Cakebites
. They are so delicious that it's a good thing they come in little packs of three, because it makes it a bit easier not to eat the entire box in one sitting. It's a fabulous little indulgence with my coffee that gives me just a few minutes of "me time." Cakebites are the perfect holiday gift idea and a great hostess gift. If you haven't tasted Cakebites, you are missing out!