Disclosure: I received product at no charge in exchange for my honest review.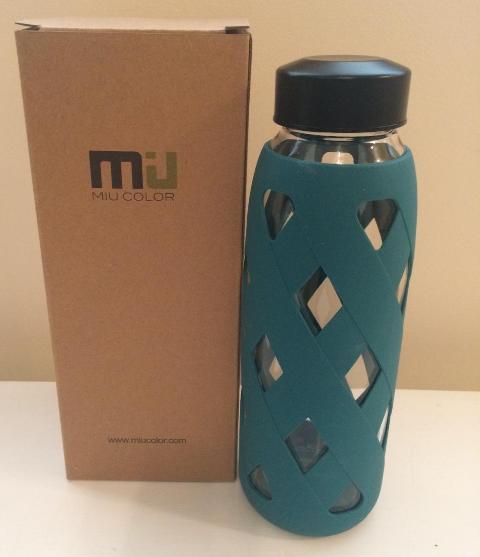 The
MIU COLOR
glass water bottle is a shatter-resistant and eco-friendly option for drinking, whether you're on the go or busy at home. This 27oz bottle measures about 3 inches in width and just over 9 inches tall, making it fit perfectly into my car drink-holder slot. It features an insulating silicone sleeve which helps reduce the chance of it slipping from my hands, as well as giving it a fun, eclectic style. MIU COLOR is available in dark green (which I selected), black, and dark red. The seal inside the lid ensures my drink won't leak out.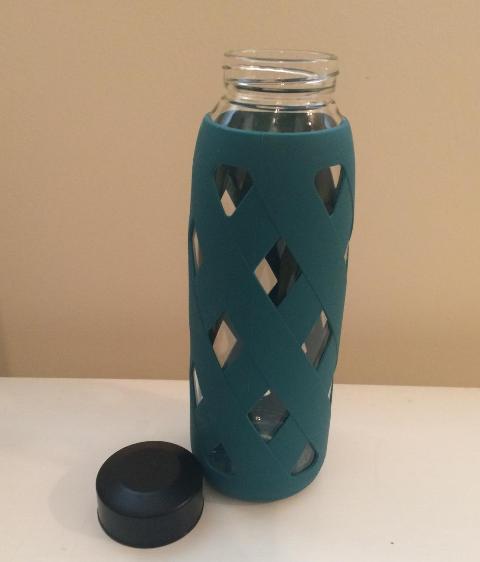 This
glass water bottle
is made of Borosilicate glass that is BPA, PVC, and lead free, so I don't have to worry about harmful chemicals. It has a low expansion rate and a high temperature resistance making it stronger and more durable than typical glass bottles. It can withstand temperatures from about -4 degrees F to 266 degrees F, so I can use it for hot or cold drinks. MIU COLOR also features a wide mouth opening so I can easily add ice cubes or fruit wedges, and it's easy to clean with the free cleaning brush that is included. It's perfect for work, school, home, and travel. I love my MIU COLOR!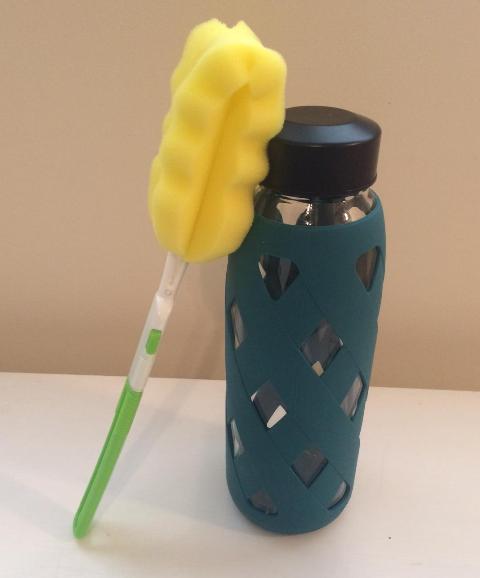 Buy your favorite color of MIU COLOR