Disclosure: I received product at no charge in exchange for my honest review.
Essential oils are all the rage right now, but in reality they've been used for thousands of years. Their natural healing properties offer a myriad of physical and psychological benefits.
GuruNanda
is a line of exquisite oils and diffusers designed to improve your health and well-being. The line of essential oils and diffusers are carefully developed and brought to the end consumer with a farm to shelf process.
The
Rosegold Tower Oil Diffuser
is absolutely stunning. It has a sleek, modern design and it is so easy to use. Just combine a few drops of an essential oil with water inside the diffuser, place the lid on top, plug it in, press the diffuser button, and it will run for up to 7 hours. It disperses a fine mist into the air containing molecules of essential oil that have the power to calm, relax, uplift, or invigorate depending on which oil is used. The diffuser's soft, soothing, color-changing LED light adds a special visual element to the experience.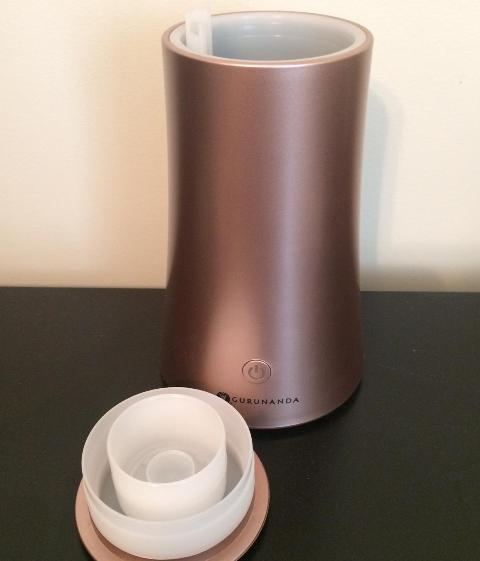 The GuruNanda Rosegold Tower Oil Diffuser even comes with two essentials oils that are 100% pure and natural.
Lavender Essential Oil
is calming, relaxing, refreshing, and cleansing. It will help you de-stress, sleep better, and it even soothes muscle tension. Peppermint Essential Oil is a fresh, comforting scent that invigorates you. It helps you breathe better and clears nasal congestion when you're feeling under the weather.
GuruNanda always makes excellent products and the Rosegold Tower is my favorite one to date. This set from GuruNanda is a perfect gift idea! The holidays are coming and the Rosegold Tower Oil Diffuser with two
essential oils
is a great way to bless friends and family members. Order today!