Disclosure: I received product at no charge in exchange for my honest review.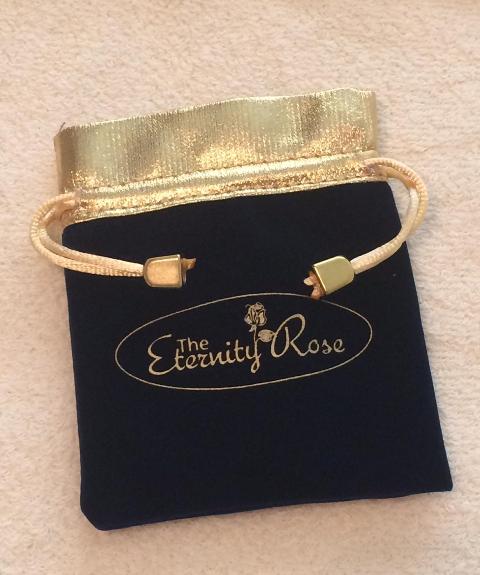 If you've given her flowers before, you know that within a week or two, the flowers are gone forever. Now you can give her a rose that will last forever. The Eternity Rose offers exquisite natural roses dipped in 24 karat gold, pure platinum, or pure silver, and glazed roses trimmed with 24K gold. These gifts are the ultimate in romantic gifts!
I selected a pair of stunning
Red Glazed Rose Earrings in 24K Gold Leaf Style
, just one of the dozens of gorgeous jewelry pieces in The Eternity Rose collection. These stunning earrings are incredibly elegant and each is as unique as the roses in a garden. They arrived in a velvet pouch, perfect for gift giving, and came with a certificate of authenticity. The quality and craftsmanship is simply amazing. They are the most beautiful earrings I've ever owned!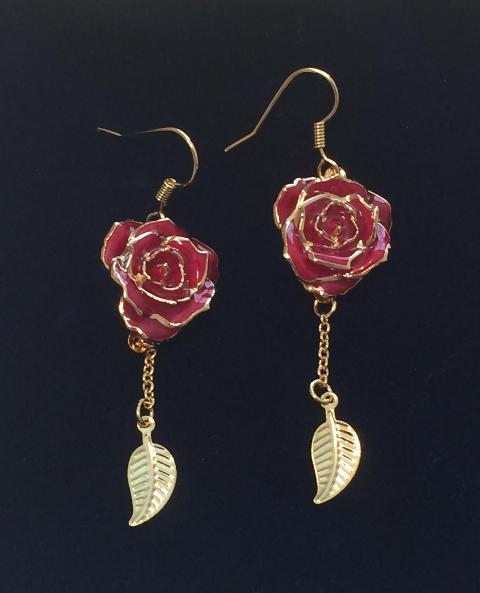 The Eternity Rose jewelry collection comes in a variety of colors and styles, in both earrings and pendant necklaces, so you can choose one or the other, or even a matching set. You can also select a long stemmed rose in a gift box. There are so many wonderful options to give her a keepsake gift that will last for all eternity. It's the perfect anniversary gift, valentines gift, and birthday gift for her!
Shop for the perfect gift for her
from The Eternity Rose at