Disclosure: I received product at no charge in exchange for my honest review.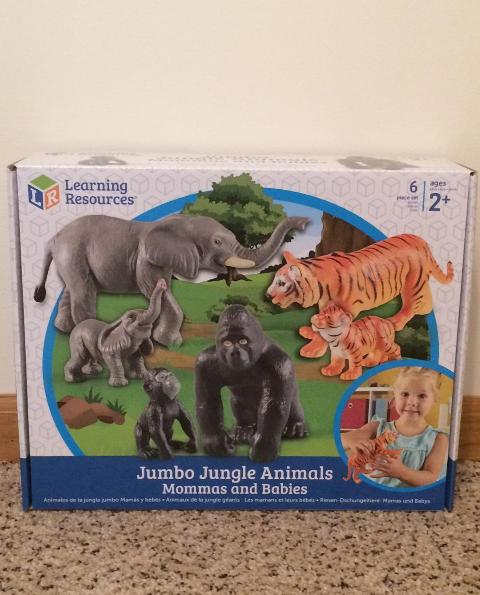 Having a new baby in the house can tough sometimes for older brothers and sisters, especially for preschoolers who are used to being the center of attention for mom and dad. You can help make a new big brother or sister feel important, with a fun sibling gift from "baby" that will help set the stage for future acts of brotherly and sisterly love.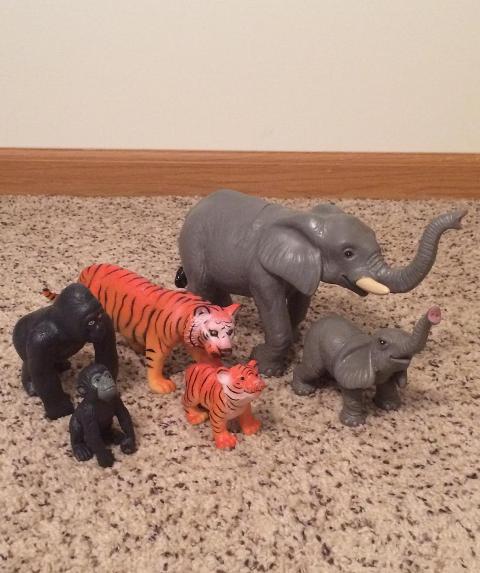 Give big sisters and brothers their own "babies" to take care of with the
Jumbo Jungle Animals: Mommas and Babies
from Learning Resources. These tough, crush-resistant jungle animals are the perfect size for even the littlest of hands.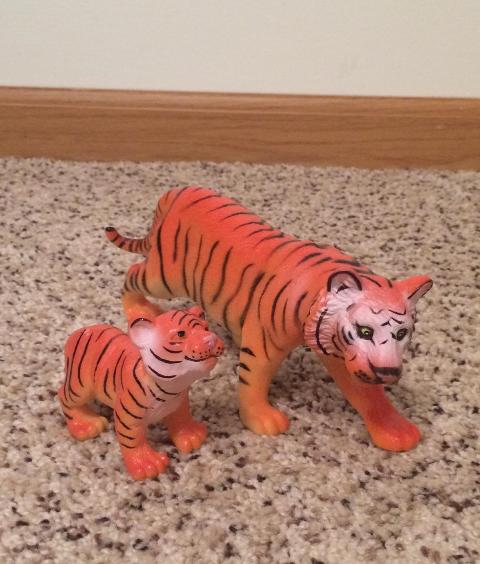 With their realistic detailing, these six play figures will help children learn new words, build their fine motor skills, and enjoy endless hours of imagination and play. All the animal figures can easily be wiped clean, and are durable enough to stand up to even the most active play room.
I love the adoring eyes of the baby animals as they look up at their mommas!
Learning Resources
has so many wonderful products for kids of all ages. I've purchased their products for years and have always been impressed with the quality of workmanship and the open-ended play opportunities for children.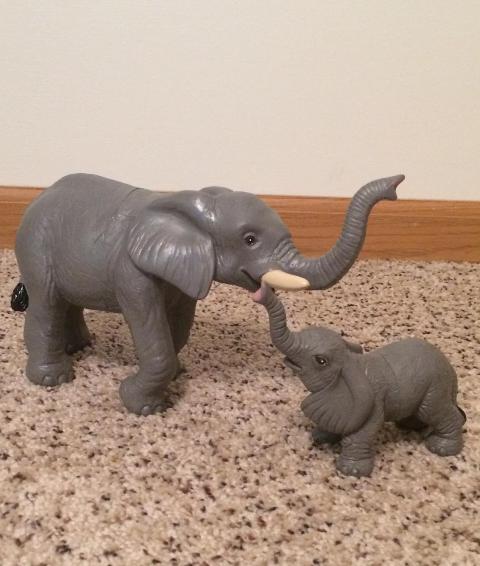 Shop for Jumbo Jungle Animals: Mommas and Babies at