Disclosure: I received product at no charge in exchange for my honest review.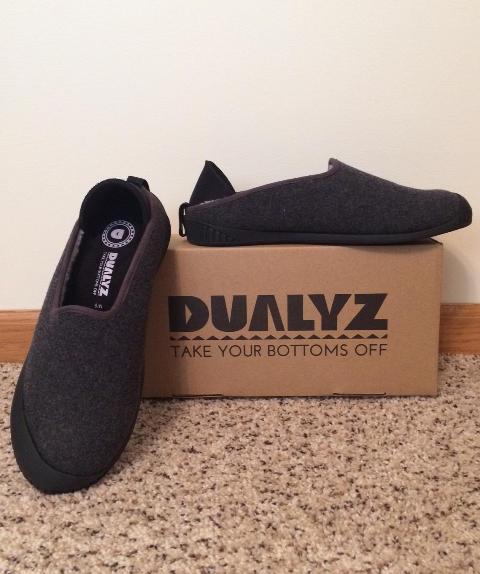 The chance to wear slippers all day long is now a reality, and it's no longer an embarrassing photo that ends up on social media!
Dualyz Slippers
are innovative shoes that convert from indoor slippers to outdoor shoes in a snap.
Dualyz Slippers are available for both women and men. They come in either light gray or dark gray, plus you get to choose your ridge outsole in black, salmon, sky blue, white, yellow, gray, or teal. You can even buy multiple outsoles to change your look every day.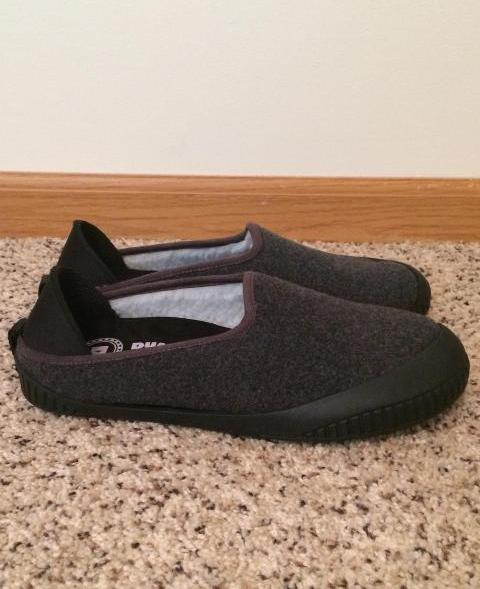 Dualyz Slippers
are incredibly comfortable. I've been wearing mine indoors (bottoms off) and outdoors (bottoms on) all day for several days. The insole is cushioned with gentle supports in all the right places. The collapsible neoprene back allows me to choose between holding my heel or pressing down to wear them clog-style.
The uppers are made from 60% wool / 40% polyester. The lining material is made from 100% polyester and I love the soft faux fur! The footbed is made from cushioned sponge, lined with breathable microfiber. The slipper sole is made from EVA, and the ridge outsole is made from 50% rubber / 50% thermoplastic.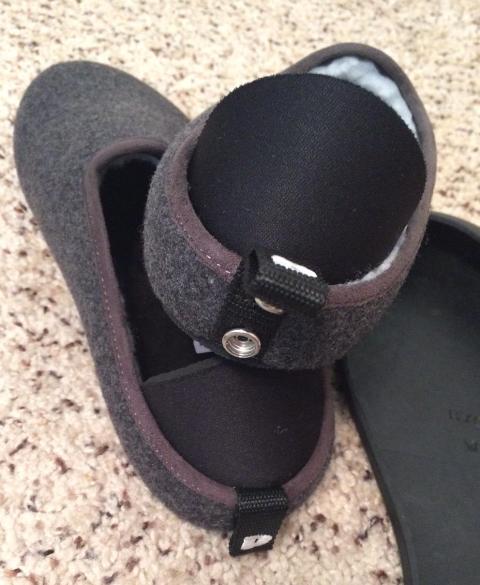 The secret to Dualyz Slippers lies under the loop at the heel, which stylishly snaps down to hold the ridge outsole to the heel. The front of the outsole stays attached due to its shape that curves just over the toes. They are easy to put on and take off in just seconds, and can even be done while the slippers are on your feet.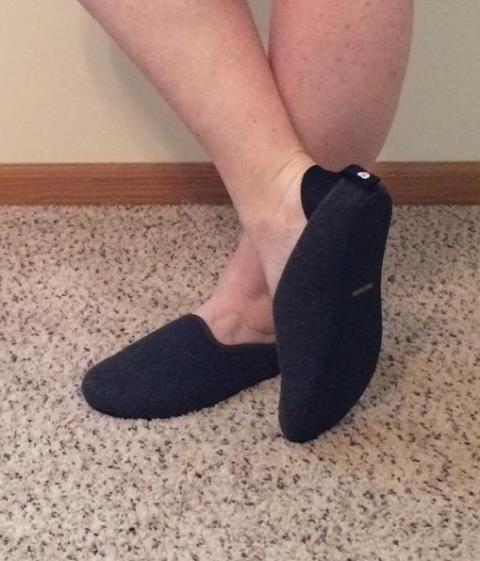 The sole of the
slippers
is perfect for indoor use, with a tiny criss-cross pattern to keep you from slipping on floors. When it's time to leave the house, just snap on the ridge outsoles and go! Your feet will stay comfortable all day long and no one will know you're wearing your favorite slippers (except that your friends will all want a pair too).
With the fall season coming upon us and the temperature beginning to drop, Dualyz Slippers are the perfect footwear choice. Moms will love the easy shoe-change when it's time to drop kids off at school. College kids will love the style and protection from those cold, hard tiles in dorms. Dads will love the casual comfort. Teens will love changing their ridge outsole colors three times a day.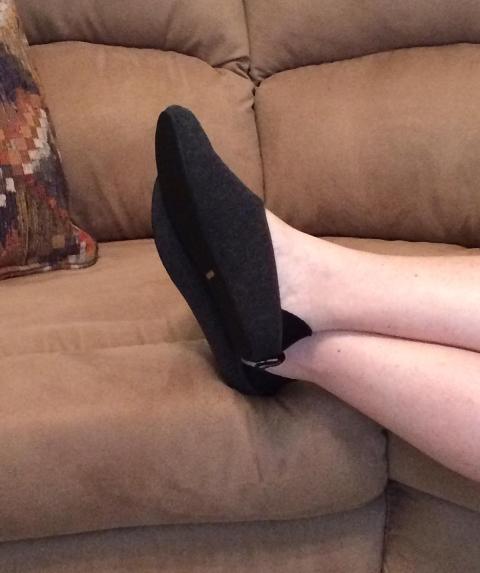 I am extremely impressed with Dualyz Slippers. They are super comfy and there is just enough support in the insoles at the arch and just under my toes that I can walk in them for a long time and not feel strain on my back. I chose the dark gray slipper and black outsole since most of my clothes are neutral, but I'm going to get a pair of blue outsoles for those days when I want some flair.
They are a great gift idea for the holidays too!