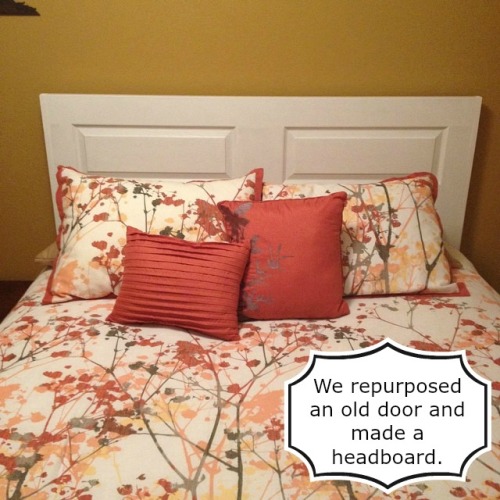 You can turn any old door into a fabulous new headboard in just one day. When we bought this home last year, there was an extra door in the garage (that looks like the one below). Our
guest room makeover
made me realize we really needed a headboard on the bed (it's one of those metal frames), so we set out to repurpose the old door into a headboard. It saved us money on a headboard, plus we kept the extra door out of the landfill.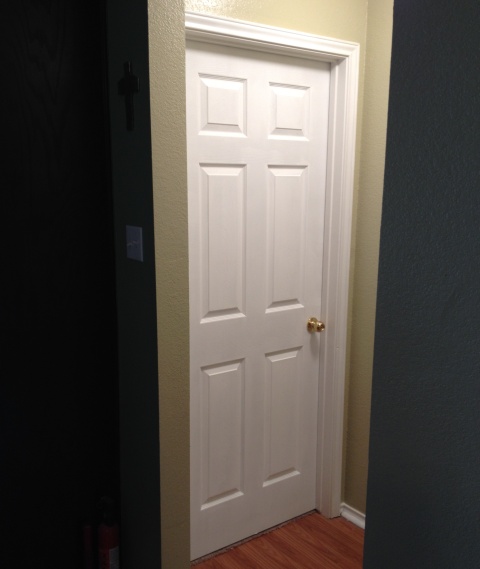 To upcycle a door into a headboard:
1. Measure the bed and the door to determine which part of the door will be the headboard. We didn't want the two small panels at the top of the door on the headboard.
2. Cut the top and bottom of the door so the length of the door is the same width as the bed you're putting it on. Ours is a queen size.
3. If the door is hollow (ours is) add a small strip of wood the same width and length of the ends of the door. Attach them with glue and finishing nails.
4. Cut two boards to around 1x6x40 for the headboard support legs. We upcycled two old bed frame sides that my neighbor was going to toss.
5. Measure the height you want the headboard to sit at on the bed and from the floor, then attach the support legs to the back of the headboard using glue and finishing nails.
We wanted the support legs to be hidden, so we attached them about ten inches from the top of the back of the headboard.
6. Paint the assembled headboard with two coats of paint.
7. Drill holes in the support legs to match the metal bed frame holes.
8. Attach the headboard to the bed frame with bolts and nuts.
Our finished headboard measurement from the floor up is 50 inches.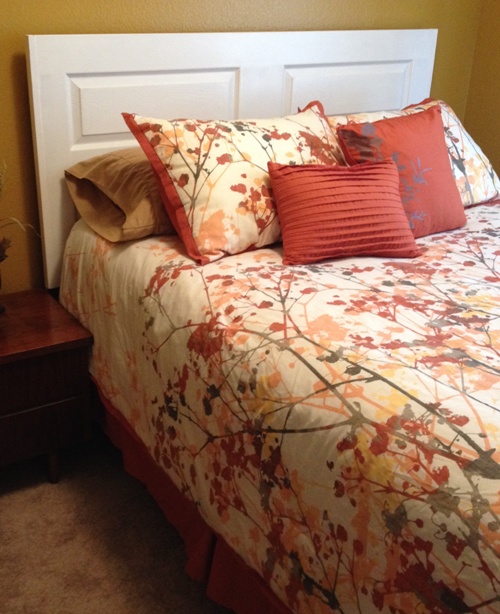 See my other home renovations
HERE
.
Share this post with the buttons below!