This post brought to you by Sharper Image. All opinions are 100% mine.
Sharper Image is ready to make up for that awful holiday sweater gift! Get yourself what you really wanted with consumer products designed with imagination, creativity, innovation, passion, quality and excitement. Since 1977 Sharper Image has grown from a chain of over 200 stores to be one of the nation's iconic brands, now focused on catalog and website only sales. Consumers can use the Sharper Image website to do extensive product search functionality, informative video clips, customer product reviews and rankings, convenient order tracking, access to real time/toll free customer support, and company related information all providing a content-rich shopping experience! Check out these must-have items from Sharper Image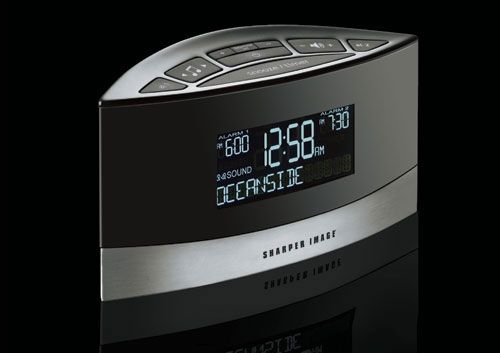 Let the Sound Soother awaken you with the sounds of rain or even a bustling city. The dual alarm system means the Sound Soother can be the relaxing sounds that put you to sleep plus the joyful sounds that get you up the next morning. Its sleek brushed metal finish looks great on a nightstand and its extra large display for sound description and digital time makes for easy use. It resets itself after power outages and daylight savings time. The Sound Soother runs continuously and has an auto-off feature for 15, 30, 45, and 60 minutes.
The Sharper Image Bluetooth Speaker is small enough to take with you everywhere, but boasts a big sound. This wireless speaker means you're never without your tunes! It connects wirelessly with laptops, computers, and most notebooks. It works up to 30 feet away using your device to control music. It's got a powerful speaker output with an integrated subwoofer for expanded bass response. The Bluetooth Speaker also means you can make hands free phone calls from any smart phone!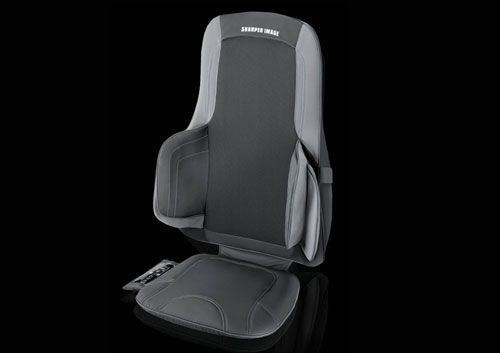 For the ultimate after-Christmas relaxation experience, the Back Massager can be used on any standard chair to provide a deep kneading shiatsu or rolling massage. The four independent rollers travel up and down your back, plus you can customize the experience for your back and height with the Spot Shiatsu and Perfect Fit features. It even offers a heated massage option and the easy-to-use Advanced Touchpad Control is a laser-etched flat panel. It also comes with a carry bag so you can take it wherever you go. Now go visit Sharper Image and get yourself something you really wanted! I totally want this one! Which one do you want most?